#1000towns choice
By Landon Kiltz
There is something almost magical about visiting a farmers' market. A market is a transformative place, harkening back to the times before the giant retail chains dominated the grocery scene. Households went directly to the farmers to get their meat, vegetables, and baking to keep their bellies filled. Modern farmers' markets still offer shoppers unparalleled freshness when purchasing produce or meat. Furthermore, there is a plethora of unique jewelry, furniture, artwork, and other goodies available, distinct to each market.
On this list, #1000towns will explore the best farmers' markets in Canadian towns.
#1
Coombs Old Country Market
Goats on a Roof
Address: 2326 Alberni Hwy, Coombs, BC V0R 1M0
Hours: Open 9:00am-7:00pm daily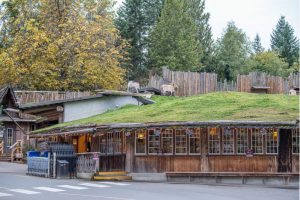 Located in the small community of Coombs, a 40-minute drive away from the town of Comox, the Coombs Old Country Market offers treats, shops, and dining options as well as its signature rooftop goats. At the time of writing this, three goats are roaming the grass roof of the market, named Minyon, Nibbles, and Pip. The family-owned market started in 1973 as a roadside fruit stand, producing fresh and healthy snacks for travellers. The fruit stand has grown into a thriving market with shops under, behind, and beside the now-famous grass roof.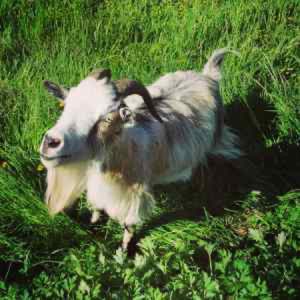 The old Country Market is well known for its root cellar produce, which is made up of fresh produce from local farmers and wholesalers. The market also has a deli, which prepares locally caught smoked salmon and a wide selection of local and imported cheeses.  The Market Bakery, Billy Gruff Creamery and Billy G's Donut Shop offer a vast selection of homemade treats that will satisfy any sugar cravings. The shops in the market include the Market Gift Shop, Zolena Home Boutique, Wabi Sabi Boardwear and the Garden Centre. These shops allow shoppers to purchase trendy clothes, locally produced bed and bath items, original artworks, and even bamboo garden accessories. The market also offers three different restaurants: La Taqueria Mexican Cantina, The Market Restaurant, and the Cuckoo Trattoria and Pizzeria, giving diners a wide selection of meals made with local ingredients. If you're looking for fresh produce, unique clothes, delicious treats, restaurants, and goats that roam a grass roof, then be sure to head to the Coombs Old Country Market.
#2
Cochrane Farmers' Market
Spring Markets and Cochrane Christmas Farmers' Market
Address: 800 Griffin Rd E, Cochrane, Alberta T4C 2B8
Hours: Saturday – 10:00am – 2:00pm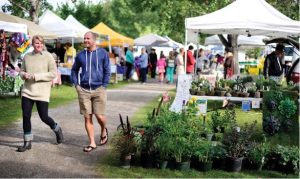 Located in the town of Cochrane, the Cochrane Farmer's Market provides plenty for guests. The market is held in the Spray Lake Sawmills Family Sports Centre parking lot, which is right along the Bow River. The market operators also host unique seasonal indoor markets twice a year: a spring market and a Christmas farmers' market. These markets give customers unique seasonal offerings such as holiday-themed baked goods and crafts.
There are currently 38 vendors at the market, including farmers, artists, and crafters, giving this market a very distinct homemade feeling. Many different vendors, including the Ambrosial Cheesecake Shop, Black Forest German Bakery, Out of Chaos Comes Cookies, Sweet B's Toffee Shoppe, Ukrainian Fine Foods, and Uncle Bernie's All-Natural Meats offer visitors a unique variety of foods to try. TSK Footwear, ReDesigned, and Anne B. Accessories sell customers specialty footwear, clothes, and jewellery. 4 Paws Rustic Designs, See It In Glass, and Below The Bark Designs create furniture and house accessories buyers can use to spruce up their homes.  Be sure to check out the Cochrane Christmas Farmers' Market during your stay or visit the regular market throughout the spring and summer for some unique treats.
#3
The Cochrane Farmers' Market
Fresh Beef at Affordable Prices
Address: 385 First Avenue, Cochrane, Ontario P0L 1C0
Hours: 10:00am-12:00pm Saturdays

No, I didn't list the same farmers' market twice; this time, we will be looking across the Country at the Cochrane Farmers' Market in Cochrane, Ontario. Founded in 1988, the Cochrane Farmer's Market has strived to give the local community the very freshest meats and produce for over 30 years. This market has merged with the Fresh from the Farm market, specializing in the season's freshest beef and producing products all at affordable prices.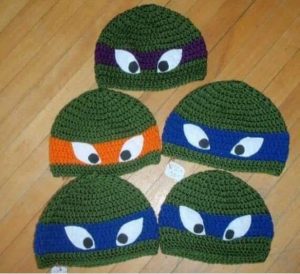 The market runs from August 1st through October 10th and currently has 15 vendors. On top of the excellent meats, fruits, and vegetables available, a wide range of jams, baked goods, and homemade clothing are also available. If you're in the market for some fresh meat and produce or some nifty homemade toques, be sure to visit the Cochrane Farmers' Market in Ontario.
#4
Big River Farmer's Market
Homemade Bookmarks and Magnets
Address: Highway 55, Big River, Saskatchewan, S0J
Hours: 10:00am-2:00pm Saturdays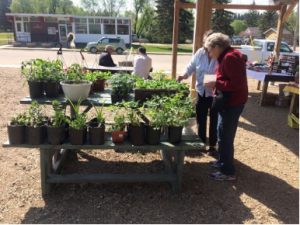 In the town of Big River, the Big River Farmer's Market offers the very best from Saskatchewan's magnificent farms. This seasonal outdoor market runs from May to September. Vendors at the market sell locally made crafts, vegetables, fruit, honey, jams & jellies, eggs, and baking. Crafts range from homemade bookmarks to magnets to custom-painted coffee mugs.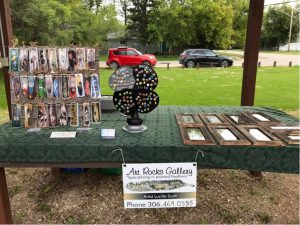 The artisan ingenuity, along with the fresh Saskatchewan crop, makes this market a farmers' market fan-favourite.
#5
Osoyoos Market on Main
Live Musical Performances and Local Wine
Address: Town Hall Square, Main Street, Osoyoos, BC V0H 1V7
Hours: 9:00 am-1:00 pm Saturdays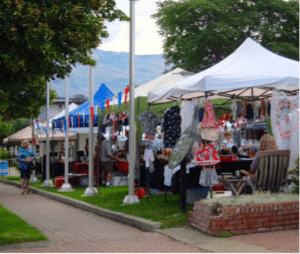 Found in the Okanagan Valley, the town of Osoyoos, which has a similar climate to a desert, hosts the Market on Main which is open from May to September and has over 40 selected vendors every year. Every week a different local or visiting artist will provide live musical entertainment. Guests at the market will also be treated to various locally produced beers, wines, spirits and liquors from vendors such as Rustic Roots Winery, Tumbleweed Spirits, and Forbidden Fruit Winery/Ven'Amour Farm. Natural skin care products can be found at the Naturally Brave Essentials booth. Homemade vegan soaps, shampoos and shaving products can be found at the Soda Creek Soap Company booth. Various jewelry, homemade leather products, handmade chocolates, glass artwork, and woodwork are also sold by select vendors. When in the Okanagan Valley area, be sure to visit this market to try some great local wine and experience some of the town's talented musicians.
#6
Marché Chelsea Market
Incredible Maple Syrup
Hours: 9:00am-2:00pm Saturdays
Address:23 Chemin Cecil, Chelsea, Québec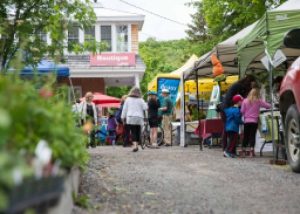 The quaint French municipality of Chelsea is known for its spas and wellness sites. It is only ten kilometres away from Canada's capital, Ottawa. Also found in the area is the beautiful Marché Chelsea Market located in the heart of Chelsea. Vendors at the market are recognized for the quality of their jams, nuts, eggs, baked goods, and of course, their maple syrup.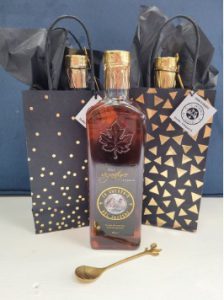 Many vendors will sell bottles of locally made maple syrup but, others offer products such as maple syrup flavoured kettle corn or maple cookies. Suppose you feel the craving for something that feels wholly Canadian. In that case, the Marché Chelsea Market can satisfy these needs with its magnificent locally made Canadian Syrup.
#7
Jasper Farmers' Market
Hula Hoops, and a Kid's Craft Table
Hours: 11:00am-3:00pm Wednesdays
Address: 701 Turret Street, Jasper, Alberta, T0E 1E0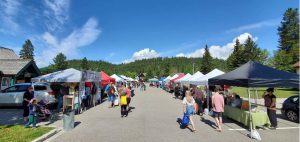 Jasper is a vacation favourite in Alberta; along with enjoying the views of the Canadian Rocky Mountains, guests should visit the Jasper Farmers' Market. The market runs from June to September annually. Vendors offer a wide variety of locally made hula-hoops, locally produced Chapstick, necklaces, and t-shirts. Local musical talents are also given a chance to perform during the markets, putting on a show for guests while they shop.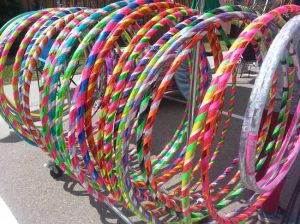 Fresh meats, vegetables, and fruits (with a vast selection of berries) are also available. A kid's craft table is also popular attraction, run by community volunteers, where children can make their own art pieces. Be sure to stop at this market next time you're in Jasper to support the locals of this beautiful mountain town.
#8
Altona Farmer's Market
Local Produce Under a Giant Canopy
Hours: 10:00am-12:00pm Saturdays
Address: Main Street, Altona, Manitoba, R0G 0B0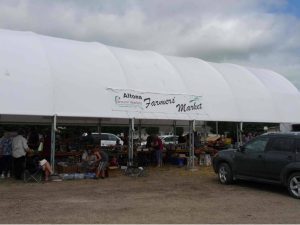 In Manitoba, the town of Altona is known for its vast fields of sunflowers. It even has an annual sunflower festival pageant each year. The community takes its agriculture very seriously, making its Farmers' market a must-visit! Under a giant canopy that protects the market from the rain, the Altona Farmer's Market offers farmers' market enthusiasts fresh produce, home-baked goods, and homemade goods. The market runs from July to September every year. The emphasis at this market is on the produce, offering guests delicious potatoes, tomatoes, garlic, and cucumbers. The freshness of the crop will make a massive difference in any aspiring home cook's meals.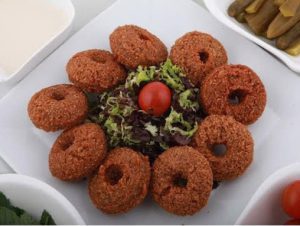 Vendors at this market also offer multicultural delicacies, like Falafel sandwiches. If you're passing through Altona, be sure to stop by the market for the freshest vegetables around.
#9
Athabasca Farmers' Market
Homemade, Flavoured Moonshine
Hours: 10:00am-2:00pm Saturdays
Address: Riverfront, 50th Ave and 48 St, Athabasca, AB

Running from May to October every year, the Athabasca Farmers' Market offers visitors a great selection of locally produced meat, vegetables, baking, and crafts. Currently, the market has 34 vendors, with more being added each year.

One of the exciting offerings at this market is flavoured moonshine. Best served with ice, homemade moonshine has such a distinctly small-town feel that can't be replicated by what one can buy at a large liquor retailer. Besides moonshine, many unique items such as mukluks, quilts, and birdhouses are available for purchase. So, if you're looking for a farmers' market full of small-town charm, take a trip to Athabasca.
#10
Salt Spring Island Saturday Market
Canada's "Island of Arts" Market
Hours: 9:00am-4:00pm Saturdays
Address: 115 Fulford-Ganges Rd, Salt Spring Island, BC V8K 2T9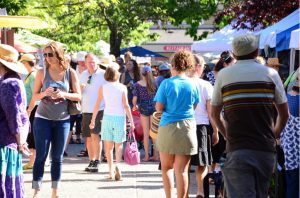 Finally, running from April to October, the Salt Spring Island Saturday Market in the heart of the small community of Ganges offers visitors a taste of what makes the island so unique. Vendors specialize in many products and services, including home and garden products, art and photography, metalwork, leatherwork, paper goods, and pottery/sculptures. Live music and entertainment are also offered at the market. Organic and tasty homemade snacks, farmstead cheeses, and organic produce can also be purchased.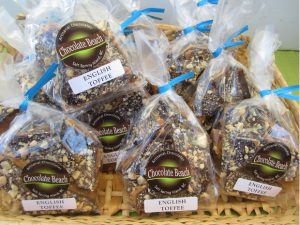 The motto of this market is "make it, bake it, or grow it," meaning vendors must produce all their own goods themselves. If you're looking for the perfect island getaway, and find yourself on Salt Spring Island, do yourself a favour and visit the Saturday market.