#1000towns choice
Kaitlyn Hui
Art galleries are a fantastic way to inspire your creativity and imagination. It not only improves your memory, but it will help you clear your mind of all the troubles in life and teach you more about yourself. You can go with friends or family and enjoy all sorts of pieces, from modern to historical works by Canadian painters. Educating yourself on another topic will not only be super fun, but you'll step away with a whole new perspective and set of experiences. Luckily, in Canada, there are plenty of art exhibits that are popping up that there is sure to be a little of something for everyone. In particular, there are some great ones in local small towns.
#1000towns has everything you need on the latest and greatest art galleries. This Top 10 list will hopefully help you make your decision and pick an amazing place to go depending on your tastes.
#1
Amazing View of the Niagara River Onsite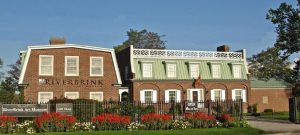 Located in the village of Queenston, the Riverbrink Art Museum is known for its diverse local, national and international art, unique to the Niagara Region. By displaying contemporary and modern art in their showcases, they are able to allow their audiences to interact with world news and emerging global issues. They also hold lectures and workshops for increased engagement and to help emerging artists make their name in the world. By having this variety, not only are guests encouraged to learn about living artists, but they can take a step into the past and get in touch with their nation's history. They rotate their exhibitions frequently, so you'll never see the same thing twice. There is just so much to see and do at the Riverbrink Art Museum.
#2
Touchstones Nelson: Museum of Art & History, British Columbia
Known for its Social Justice Work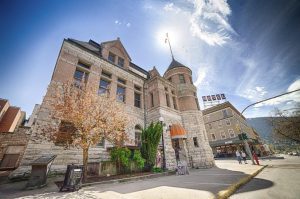 The Touchstones Nelson: Museum of Art & History is special as it is constantly changing and reworking the methodologies and practices in its museum to strive toward a system that encourages social justice, particularly towards the Indigenous communities. For example, they are working on their Missing Voices film project, which is helping to bring misrepresented perspectives to the forefront and gives those individuals the autonomy to tell their own stories. By focusing on truth and reconciliation as well as LGBTQ2+ justice, they are celebrating these diverse voices in a way no other museum has. If you're in British Columbia and are interested in such themes, The Touchstones Nelson: Museum of Art & History is the place for you.
#3
Beaverbrook Art Gallery, Fredericton, New Brunswick
Largest Art Gallery in the Atlantic Region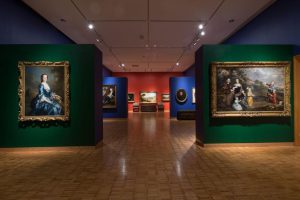 This museum holds a vast collection of British, Canadian and International art. From artists such as Robert Scott and IAIN BAXTER&, to Oscar Cahén and Hans Hofmann, Beaverbrook Art Gallery has it all. Notably, they also have a sculpture garden that opened in 2009 and features statues from 1985. As New Brunswick's officially designated provincial art gallery, they have over 3000 artifacts from around the world. In fact, they are preparing for the implementation of new programs and facilities to increase their audience and engagement. We are sure that this museum will leave guests enticed!
#4
The Squamish Lil'wat Cultural Centre, Whistler, British Columbia
A Place Where Two Distinct Cultures Intersect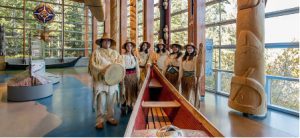 The Squamish Lil'wat Cultural Centre is there to spread awareness of the Skw̲xw̲ú7mesh and Lílw̓at cultures that coexist in Whistler. The community hoped that the center would help others foster a supportive and respectful environment as well as let them engage with their meaningful visions for the future. Even the architecture of the building has a purpose. The forested area beside has been left untouched and the design of the actual center itself is meant to model the longhouses of the Squamish people as well as the Istken of the Lil'wat people. There are tours that you can sign up for that include a hand drum welcome song, a short film as well as the actual tour from notable Cultural Ambassadors. If you are interested in Indigenous culture, please stop by because there is a lot you can learn from this exhibit.
#5
Leo Mol Sculpture Garden, Winnipeg, Manitoba
Approximately 35 Leo Mol Statues on Display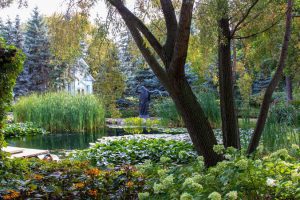 Showcasing the work of Dr. Leo Mol, this sculpture garden has large bronze pieces and other works of art. Just a short walk through the pavilion will allow you a glimpse of these gorgeous pieces. One could spend hours on end just taking in the view of the many sculptures. The beautiful flower beds add to the comforting atmosphere, and there are chairs to sit and relax if you want to rest. The paths are also all accessible to wheelchairs, so don't miss out on the chance to visit this extraordinary exhibit if you happen to be in Manitoba.
#6
Confederation Centre of the Arts, Charlottetown, Prince Edward Island
Guinness World Record for the Longest Running Annual Musical Theatre Production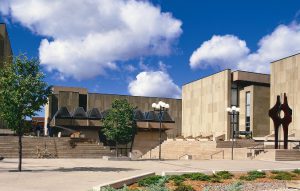 https://en.wikipedia.org/wiki/Confederation_Centre_of_the_Arts
The Confederation Centre of the Arts is dedicated to gracing the public with visual and performing arts. After opening in 1964, this center hosted the Charlottetown Festival every summer and even holds a Guinness World Record since Anne of Green Gables — The Musical has been performed there every summer from 1965 until 2019 when the COVID-19 pandemic hit. Another amazing feat is that in 2003, the centre was even designated a National Historic Site of Canada. The Confederation Centre of the Arts has everything from art gallery exhibits to arts education, theatre productions and so much more. They say that they are the Centre for all Canadians and they are more than correct.
#7
Art Gallery of Hamilton, Hamilton, Ontario
 Largest Art Museum in Southern Ontario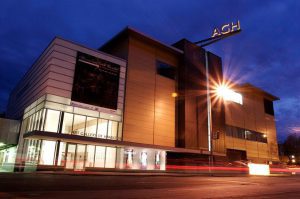 7,000 square metres large, the Art Gallery of Hamilton features over 10,000 works by Canadian and International artists (specifically 5000 Canadian, 3000 International, and 2000 Contemporary pieces). There are both permanent and travelling exhibitions that are constantly changing. Artists include The Group of Seven to Emily Carr, so you know that the paintings will be spectacular. They also have engaging art workshops for those of all ages, ranging from children to youth and adults, so everyone can learn a little something new. The Art Gallery of Hamilton continues to make a name for itself with its interesting expositions and diverse culture.
#8
Northern Visual Arts (NorVA) Centre, Flin Flon, Manitoba
Free Entry All Year Round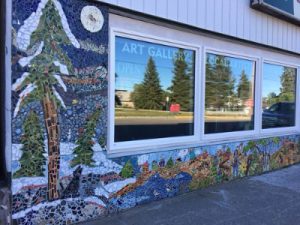 Famous for its Culture Days, the NorVA Centre Hub in Manitoba displays and sells original artwork by local artists to engage their audience via free exhibits all year-round. People have claimed that it is a great source of inspiration for them which allows them to hone their craft and improve their own art. Not only do they provide affordable studio space to artists in need, but they also have amazing workshops for kids and adults to help them gauge their interests and just have fun. Northern Visual Arts Center is the place to go if you want to grow, learn and harness your creativity.
#9
Montreal Museum of Fine Arts, Montreal, Quebec
10 most-visited in North America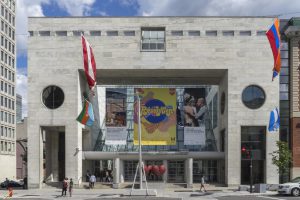 With 5 different pavilions, the Montreal Museum of Fine Arts is 53,095 square metres large. In its permanent collection, there are over 45,000 works of art, including paintings, sculptures and multimedia installations, and is home to the oldest art library in Canada. There are 80 exhibition galleries on site, and they even have their own concert hall, auditorium and movie theatre. Since it is part of the International Group of Organizers of Large-scale Exhibitions, the museum is popular amongst everyone since there are more than 120,000 members that visit annually. If you want to take a break from the art, there is also the Beaux-Arts Restaurant as well as the public sculpture garden. The Montreal Museum of Fine Arts is definitely worth the visit!
#10
Avens Gallery, Canmore, Alberta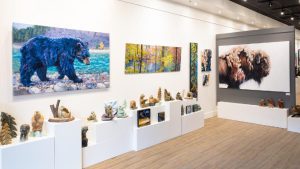 Avens Gallery in Canmore has works from 40 Canadian artists including bronze and stone sculptures, paintings and other mixed media. There are plenty of collections and even more to see. Founded in 1986, this has been a site that many have come to visit. The staff are all knowledgeable and are willing to help you find whatever you are looking for, regardless of your preferences. This gallery also hosts monthly events and its display changes weekly, so you'll always find something new. With great lighting and amazing organization, Avens Gallery is the perfect place to stroll around if you're in the area, so please check it out!