Alberta is known for its natural beauty. This beauty includes mountains, prairies, desert badlands, vast coniferous forests and more than 600 lakes.
In today's blog we'll be talking about five those lakes and why we think they are must visits for anyone who finds themself in one of Canada's most beautiful province.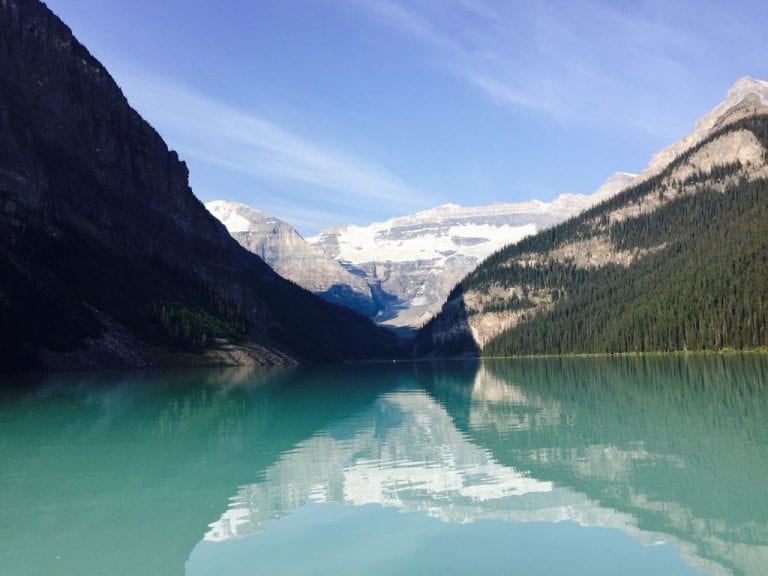 #1
Banff National Park
If you go searching for any list of lakes to visit in Canada, Lake Louise will invariably be around the top three. Found at the foot of Mount Victoria, Lake Louise is two kilometres in length, 70 meters deep and stands at an elevation of 1750 meters. The lake changes colour throughout the summer from light blue to turquoise. Around the lake, you can find everything from hiking trails to the famous Fairmont Chateau Lake Louise.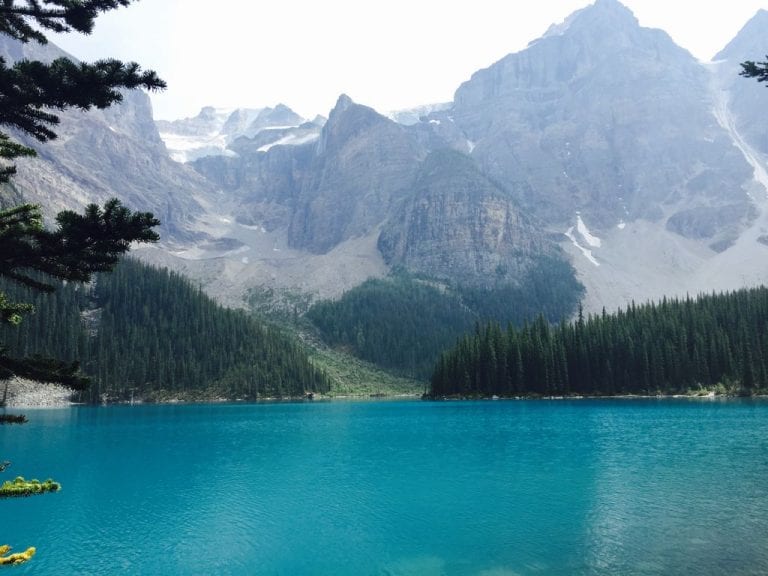 #2
Moraine Lake
Banff National Park
The second lake in our Banff National park line, Moraine Lake, is a very short drive from its contemporary, Louise. The lake sits at 1880 meters of elevation and is smaller than Lake Louise. Found in the Valley of Ten Peaks, Moraine Lake also boasts hiking trails and the renowned Moraine Lake lodge.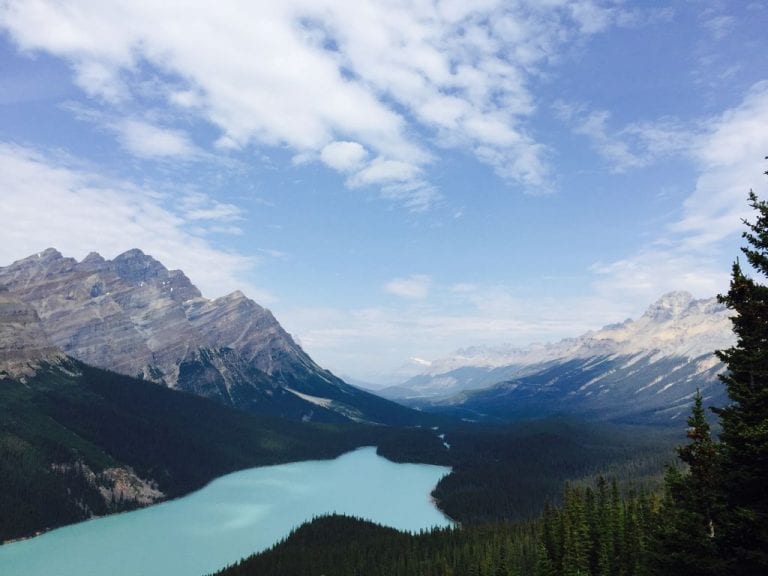 #3
Peyto Lake
Banff National Park
Our last Banff National Park lake, Petyo Lake contrasts its turquoise colours with the bevy of dark green trees in its surrounding area. Peyto is a bit further from Banff and the two lakes we mentioned and does not have any accommodations around it. Peyto is for those who want something just a little bit different!
If you find yourself in the Banff area we strongly suggest you visit all three lakes. If you're looking for more attractions, things to do and places to visit, check out our town page for Banff. The area is filled with not just lakes but springs, ice fields and falls.
#4
Maligne Lake
Jasper National Park
Known for its iconic shoreline, Lake Maligne hosts inclusive boat tours that take you through the azure blue water. Merely a 45 minutes from the town of Jasper, Maligne Lake, is accessible by road and busses.
#5
Waterton Lake
Wateron Lakes National Park
Taking us all the way to southern Alberta, Wateron Lake is a UNESCO site that has the distinction of a lake opening up not to mountains or forests but rather prairies.
The town of Waterton and the surrounding area also hosts attractions such as the Prince of Wales hotel, Red Rock Parkway and the Bison Paddock Overlook.
Canada is famous for its lakes and so is Alberta. During the summer times, we hope you can find the time to cool off at one of the lakes we mentioned. Who knows maybe you could make a road trip out of it?
Do you want an extended list? Do you want us to go into more detail on a lake in particular? Comment below and let us know.
Blog post written by Shariq Babar