Sir Donald Mann was a self-made Canadian railway baron, builder and entrepreneur.
Died in 1934 in Toronto, Ontario
In 1879 Donald Mann moved to Winnipeg, Manitoba.  During the 1880s he worked as a contractor for the Canadian Pacific Railway. With James Ross, William Mackenzie and Herbert Holt, he built a number of branch lines in western Canada, Maine, and South America and China.
In 1895 he joined Mackenzie to purchase and complete the Lake Manitoba Railway and Canal Co, which later became the Canadian Northern Ry.
Rapid expansion and numerous amalgamations transformed the Canadian Northern Railway into a transcontinental system by 1915.
After 1918 Mann devoted himself to mining and other smaller business ventures.
Mann died at the age of 81 and was buried at Fairview Cemetery in Acton.
He was inducted into the Canadian Railway Hall of Fame in 2002.
Canadian Pacific Railway History
Acton is a community located in the Town of Halton Hills, in Halton Region, Ontario. It is one of two of the primary population centres of the Town; the other is Georgetown, Ontario.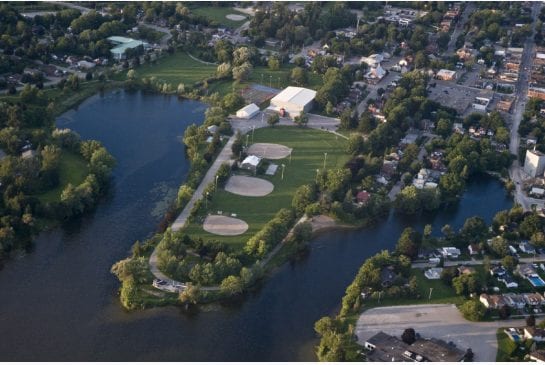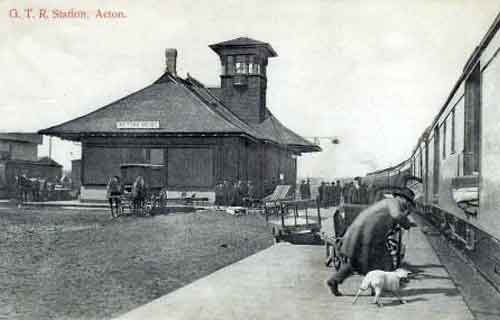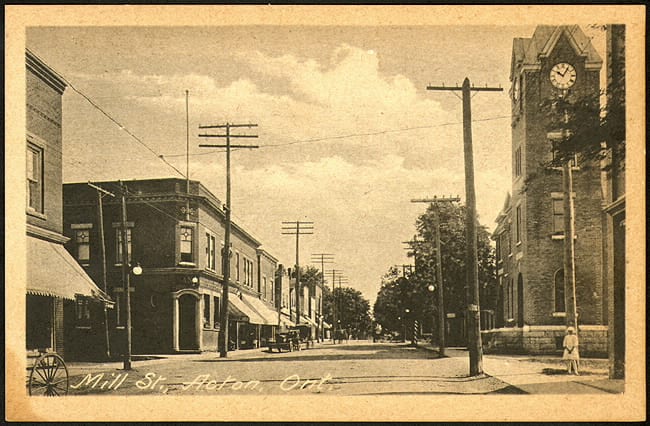 From 1842 until about 1986, the town was a major centre for the tanning and leather goods industry; in the early years, it was often referred to as "Leathertown". It was 1844 when Robert Swan, a first postmaster, suggested the name "Acton" to replace "Adamsville" (chosen in honour of the founders) and the original name, "Dansville".
Acton, Ontario 1949