From Bobcaygeon, Ontario
Mossom Boyd was a member of the Anglo-Irish gentry, who, upon moving to Canada, quickly became the lumber king of the Trent.
Born in 1814 in India

Died in 1883 in Bobcaygeon, Ontario
In 1834, 19-year-old Mossom Boyd arrived in the backwoods of Upper Canada, Sturgeon Lk area. Within a decade he'd taken over a small sawmill at nearby Bobcaygeon, in the Kawartha Lakes district.
Gradually he expanded operations until he was shipping millions of feet of lumber each year to the U.S., and his logging operations extended north to the farthest reaches of the Trent River headwaters in Haliburton County.
Boyd also engaged in the risky but exciting and often financially lucrative square timber trade, annually floating rafts of pine all the way down the Trent and St. Lawrence rivers to Quebec for export to Britain.
With his lumbering operations in Haliburton, a sawmill in Bobcaygeon, transportation company on Lake Ontario, and marketing outlets for lumber in Albany and timber in Great Britain, Boyd by 1880 was more than just a "community entrepreneur of rather narrow horizons."
Boyd was a constant proponent for the Trent Valley canal.
The lumbering empire begun by Boyd was taken over by his two sons: Mossom Martin Boyd, and William Thornton Cust Boyd who expanded the empire, which lasted until the First World War. The Boyd family left a lasting legacy on the village of Bobcaygeon.
Bobcaygeon is a community on the Trent-Severn Waterway in the City of Kawartha Lakes, east-central Ontario.
Bobcaygeon was incorporated as a village in 1876, and became known as the "Hub of the Kawarthas". The first lock in the Trent-Severn Waterway was built in Bobcaygeon in 1833.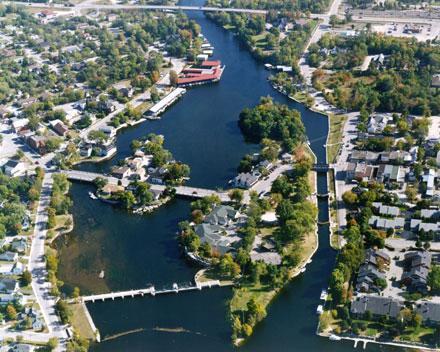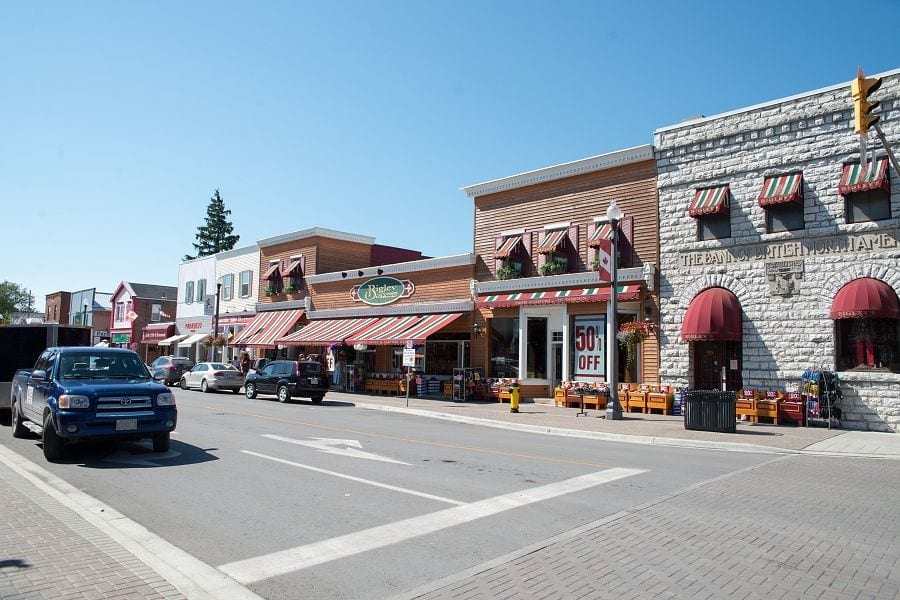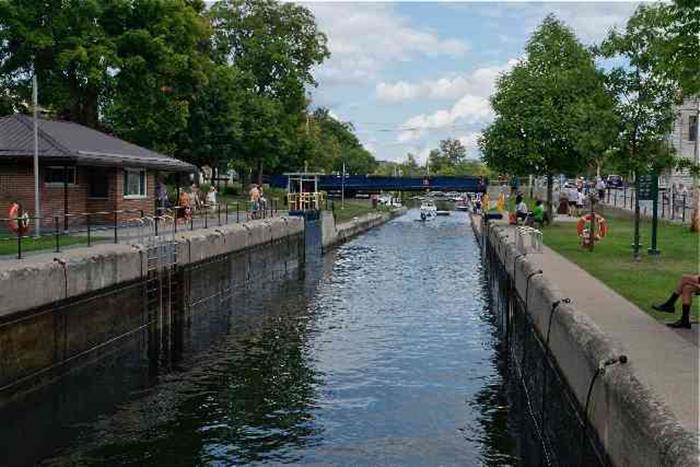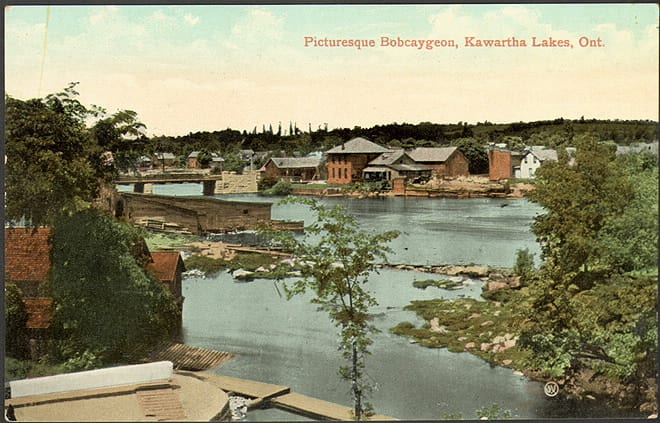 The town is situated on three islands, along with the mainland.
Bobcaygeon's chief industry is tourism, particularly related to recreational fishing.