From Cole Harbour, Nova Scotia
Sidney Patrick Crosby is one of the 100 Greatest NHL Players in history.
Born in 1987 in Halifax hospital, Nova Scotia

Grew up in Cole Harbour, Nova Scotia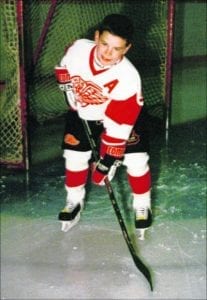 'Sid the Kid'
has won Stanley Cup twice with Penguins, two Olympic gold medals, World Cup with Canada.
August 7, 2009. Sidney Crosby brings Stanley Cup to Cole Harbour, his home town
Sidney Crosby serves as captain of the Pittsburgh Penguins of the National Hockey League. Crosby continues to be active in the community in Cole Harbour, Nova Scotia:
In 2009, he created the Sidney Crosby Foundation, an organization committed to providing support to charities benefiting children.
In 2015, he launched an inaugural Hockey School in Cole Harbour.
Watch There's No Place Like Home With Sidney Crosby
Cole Harbour
is a suburban community in Nova Scotia's Halifax Regional Municipality. The population is 25,161 (2011). Cole Harbour is home to Royal Canadian Sea Cadet Corps IROQUOIS, recipient of the Convoy Shield for the most proficient Sea Cadet Corps in the Maritime area.