From Coaldale, Alberta
Rudy Henry Wiebe is an author best known for his novels set in the Canadian prairies and his representations of First Nations people.
Born in 1934 in Fairholme, Saskatchewan

Grew up in Coaldale, Alberta

Lives in Edmonton, Alberta
Rudy Wiebe's parents had escaped Soviet Russia with five children in 1930. Rudy grew up in a small Mennonite community of about 250 people where he attended school. He read as much as possible from an early age.
In 1947 Rudy and his family moved to the town of Coaldale in Southern Alberta.
In 1956 Wiebe completed his undergraduate degree at the University of Alberta. He won his first prize for fiction while studying at the university. His winning story was published in the magazine Liberty in 1956.
In 1957-58 Rudy studied theology and literature at the University of Tübingen in West Germany.
In 1967 Wiebe took on a full-time position with the University of Alberta teaching creative writing. He has been Professor Emeritus there since 1992.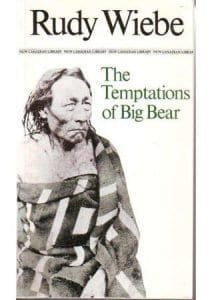 1973 – the Governor General's Award for The Temptations of Big Bear
1986 – Royal Society of Canada's Lorne Pierce Medal
1994 – the Governor General's award for A Discovery of Strangers
2000 – Made an Officer of the Order of Canada
2007 – the Charles Taylor Prize for Of This Earth: a Mennonite Boyhood in the Boreal Forest
Wiebe's books and stories have been translated into nine European languages, as well as Chinese, Japanese and Hindi.
Governor-General Award Winner Shares His Faith
Coaldale is a town in southern Alberta.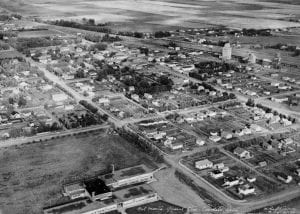 Thousands of snow geese flying north | Coaldale, Alberta | April 6, 2014 | By Clive Schaupmeyer