From

Echo Bay, Ontario

Robert-Ralph Carmichael was an artist who designed the image of the common loon on the reverse side of the Canadian one-dollar coin.
Born in 1937 in Sault Ste. Marie, Ontario

Lived near Echo Bay, Ontario

Died in 2016 in Sault Ste. Marie
The one-dollar coin takes its name, loonie, from the image of the bird on the reverse. The artwork depicts a loon swimming in a lake, with coniferous trees visible on a point of land on the horizon.
Carmichael's initials, RRC, are visible directly under the loon's beak, between the ripples on the surface of the water.
Since June 30, 1987, when Carmichael's loonie design went into circulation, it has been reproduced more than a billion times.
Robert-Ralph lived near the northern town of Echo Bay, Ontario in the scenic Sylvan Valley. Since 1992, the town has honoured Carmichael with a monument in the shape of the coin located along the highway.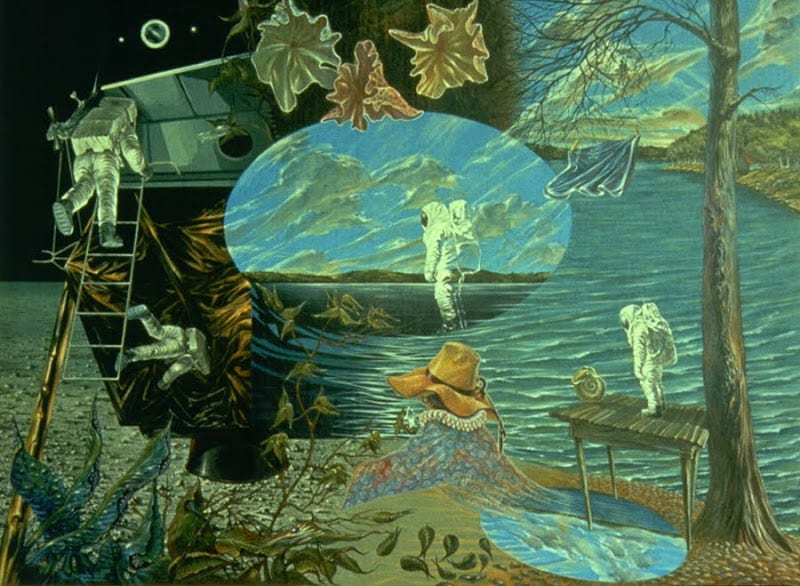 The
artist's work
has been exhibited across Canada at the National Gallery in Ottawa, the Beaverbrook Gallery in Fredericton, the Glenbow Institute in Calgary and the Tom Tomson Art Gallery in Owen Sound. It is also found in private and corporate collections.
Echo Bay
is a part of Macdonald, Meredith and Aberdeen Additional township in Algoma District, Ontario. After the Canadian government and the Ojibway signed the Huron-Robinson Treaty of 1850, surveyors were sent into this area to examine the territory. What later resulted was the creation of three separate townships. The first of the three townships created was Macdonald Township in 1863. Named after Sir John A. Macdonald, this township became home to the village of Echo Bay.