With travel opening up all over the world, we hope to continue to inspire you with beautiful Canadian Atlantic wonders to visit.
Exploring Canadian Atlantic wonders is definitely one to check off your list. Atlantic Canada consists of regions such as Newfoundland & Labrador, Prince Edward Island, New Brunswick and Nova Scotia which are all known for their hospitality and rich coastal culture. Adding to Canada's uniqueness, these wonders are located in towns that are so close yet so different from each other.
These maritime communities are surrounded by the sea which formed the surrounding land into some of Canada's most breathtaking views of dramatic peaks, valleys, cliffs, and rockscapes. It's an emotional landscape that sparks the imagination of so many musicians, writers and poets. Some of Atlantic Canada's most incredible views await you! Don't miss your chance! The list below includes one unique Altlantic wonder from each province in Eastern Canada.
#1
The Bay of Fundy's Hopewell Rocks, New Brunswick

Photo Credit: Tourism New Brunswick
Between New Brunswick and Nova Scotia, the Bay of Fundy has the highest tides in the entire world. After you beach walk, kayak, or ride the swells with a guide, snap a picture of the spectacular Hopewell Rocks, nicknamed "Flowerpot Rocks" (you'll see why).
#2
Gros Morne National Park, Newfoundland & Labrador

Photo Credit – Newfoundland and Labrador Tourism
The scale of Gros Morne is mind-boggling and the outlook from Gros Morne Mountain, after a 14-kilometre trek ascending 792 metres, is ethereal. Everything about this traveller's paradise is breathtaking. The whole area is framed by the distinctive, flat-rock Tablelands.
#3
The Cabot Trail, Nova Scotia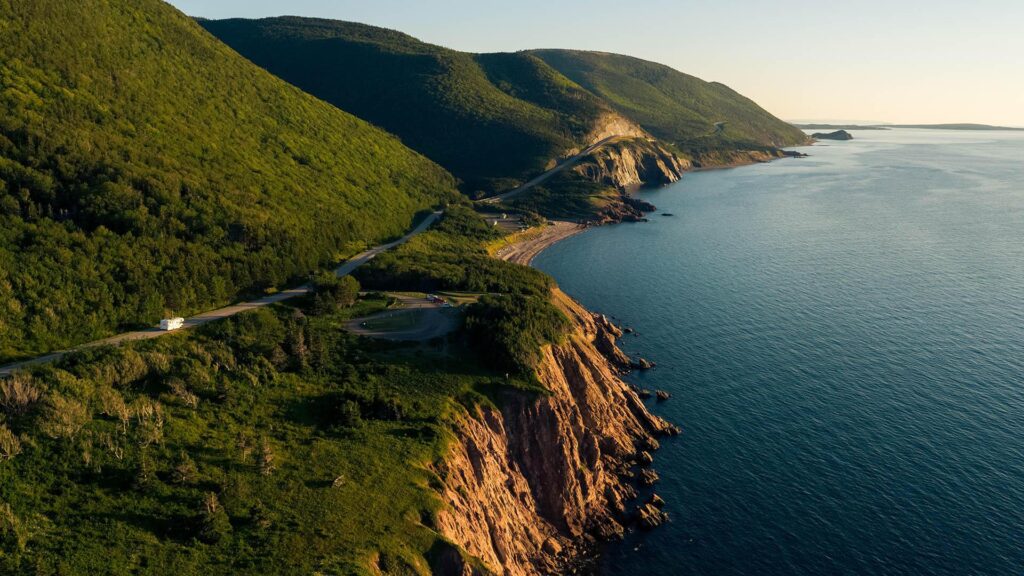 Photo Credit – Nova Scotia Tourism
With rugged green mountains jutting up out of the Atlantic, Cape Breton Island is a world must-see, according to Travel + Leisure. Drive the fabled, nearly 300-kilometre, cliff-hugging Cabot Trail. If you prefer a little physical activity, you can cycle the route too, taking in the quiet and natural beauty, and stopping for a picnic above windswept cliffs.
#4
Cavendish, Prince Edward Island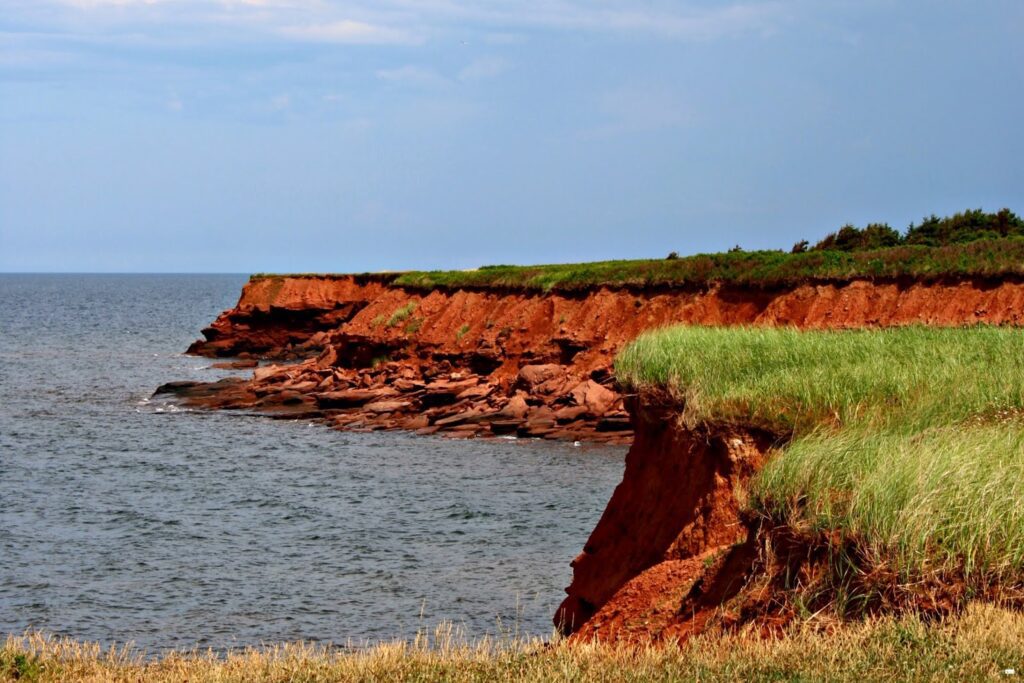 Photo Credit: Caravan Sonnet
Lastly, head to Cavendish to check out the beautiful sandy beaches and red stone cliffs. It's one of the most beautiful places in Canada. Cavendish is also home to Green Gables Heritage Place, the site which inspired the setting for Anne of Green Gables. A trip to this famed landmark has become one of the top things to do out east in recent years. Another fun thing to do in PEI is to check out the lighthouses. The province has 63 different lighthouses, each one with its own unique history!
Catch other key destinations to visit around the area by visiting the 1000 Towns of Canada's town section to see what else you can visit on your trip. Summer won't last forever so get your bags packed and get on that trip you always wanted to do.