From Huntsville, Ontario
Glen Stuart Sharpley was an ice hockey player who played only 286 games in NHL with the Minnesota North Stars and Chicago Black Hawks.
Born in 1956 in York, Ontario

Lives in Huntsville, Ontario
As a highly touted junior player, Glen Sharpley was known for his speed and his ability to win faceoffs. He had his six-year NHL tenure all but end after a stick slammed into his left eye during a game against the Washington Capitals on December 19, 1981. Glen was just 25 years old.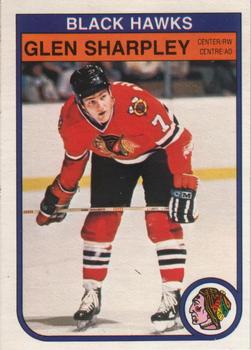 Glen now lives in Huntsville, Ontario. He established Sharpley Source for Sports, located in the iconic 100-year-old Huntsville Trading Co building built-in 1917.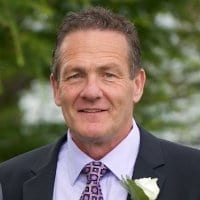 It sells from expertly selected hockey equipment and canoes to snow/surf apparel and high-end outdoor fashion. He's also turned skate sharpening into an art form.
Huntsville is the largest town in the Muskoka Region, Ontario. It is located 215 kilometres north of Toronto.
Compare with Huntsville-1985
Due to its natural beauty and abundant natural resources, Huntsville is known as a major tourist destination. Huntsville also acts as a western gateway to Algonquin Provincial Park. Huntsville was officially incorporated in 1886.