The French River is one of Ontario's most beautiful waterway provincial parks. It is steeped in history, abounding nature, and some of the most beautiful shoreline cliffs imaginable.
One of the most famous Canadian artists Tom Thomson wrote his Spring, French River in 1914. You can view the painting at the National Gallery of Canada in Ottawa.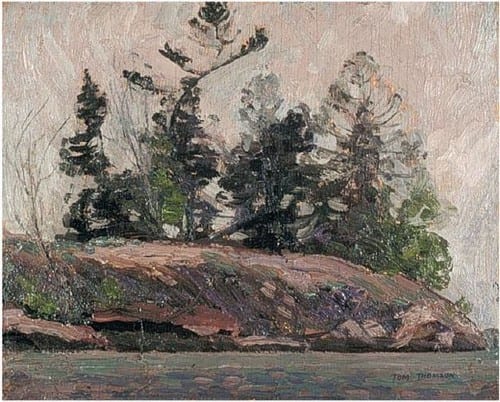 Read more about Tom Thomson | People of Small Towns
The cliffs in many areas look like they have been melted, or pushed by a giant hand in order to make them stack sideways. The waters are great to swim in, and the campsites clean.
People are friendly and helpful and canoe rentals and maps easy to come by at the French River Supply Post.
This Provincial Park is a gem and has lots to see. It does have signs for Massasauga Rattlesnakes so visitors should walk carefully and be aware of their surroundings.
There is a Snowmobile Bridge that can be seen from the highway.
There is also a beautiful waterfall that provides breathtaking views and is the perfect place to relax at.
Photo: Corey0987, CC BY-SA 4.0