A recipient of the Governor-General's Architectural Award for public buildings in 2010, the French River Visitor Centre is located at the junction of the French River and Highway 69.
The Visitor Centre's exhibits showcase the rich history of First Nations, French and English cultures that have lived, worked and travelled these waters over the centuries, as well as the river's plants, wildlife and unique landscapes.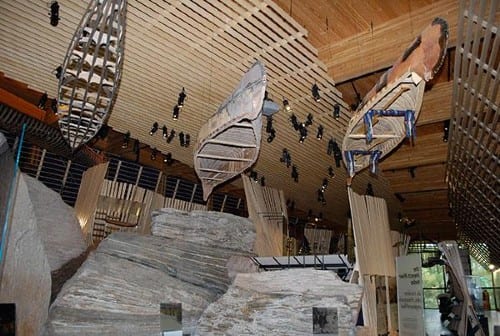 A small fee to see the museum and a very nice gift shop where visitors can purchase souvenirs and keepsakes for themselves and others.
It may be possible to miss the highway sign, but the entrance is just south of the French River Bridge.
Photos: Ontario Parks Pinterest; bluewatertourism.com