Douglas Allen "Diesel" Mohns played 22 seasons in the National Hockey League from 1953–54 until 1974–75. Mohns twice won the most coveted prize in junior hockey, the Memorial Cup.
Died in 2014 in Reading, Massachusetts, U.S.
Doug Mohns grew up in Capreol, Ontario where railway culture and hockey were the kings of time well spent. He would earn the nickname "Diesel" out of respect for the manner in which his piston-like legs could dig into the ice and propel him forward like a locomotive.
Doug Mohns vs Kent Douglas, March 19, 1966
Played 1390 career NHL games
248 goals
462 assists
1,250 penalty minutes
Mohns played both forward and defence.
Mohns joined the Boston Bruins in 1953, where he played for 11 seasons.
He achieved much of his later career success with the Chicago Black Hawks.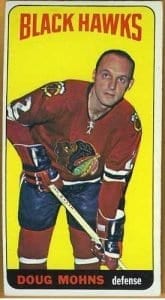 Mohns finished his career as the captain of the expansion Washington Capitals.
---
Capreol is now part of the City of Greater Sudbury, as a result of the recent regional restructuring.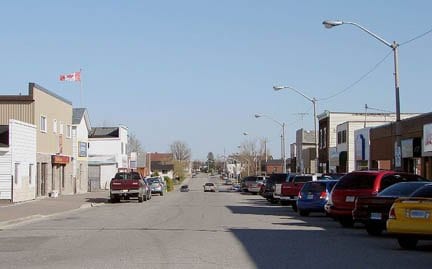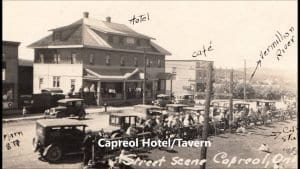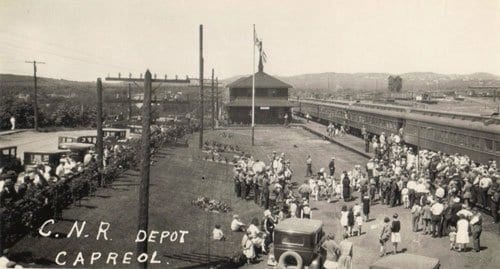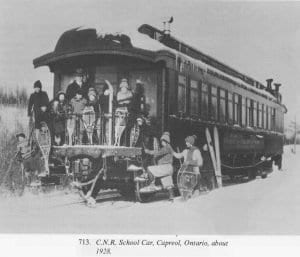 Situated in the richly wooded valley along the Vermilion River, Capreol is a wonderful place to visit or live. With virtually all services well within walking distance, one can easily enjoy swimming, ball games, tennis, curling, downhill and cross-country skiing, snowmobiling, skating and hockey, or just plain relaxing in the parks of the quiet downtown area.
An attractive area in every season, Capreol welcomes the sportsman, the camper, the canoeist, the photographer, the artist, and the nature lover alike.
Looking back at Capreol