From Blind River, Ontario
Claude Julien is a professional NHL hockey coach and former player. He is currently the head coach of the Montreal Canadiens.
Born in 1960 in Blind River, Ontario
Claude Julien First practice with the Montreal Canadiens, February 2017
Claude Julien
has coached about 1000 regular season games in the NHL (Montreal, New Jersey and Boston), including the last 10 season as the Bruins bench boss (2007 to 2017). In 2003 Julien became head coach of the Montreal Canadiens. Julien was head coach of the New Jersey Devils from 2006. In 2011 he coached the Boston Bruins to the Stanley Cup Finals, against the Vancouver Canucks, winning in 7 games, guiding Boston to their 6th franchise Stanley Cup title. In 2013, he brought Boston to another Stanley Cup, however, they would go on to lose in this series to the Chicago Blackhawks in 6 games. Julien was also an assistant coach for Team Canada at the Ice hockey at the 2014 Winter Olympics – Men's tournament, where he received a gold medal in Canada's victory.
Feb 1, 1986, Rick Tocchet vs Claude Julien Philadelphia Flyers vs Quebec Nordiques
Blind River is a town situated on the North Channel of Lake Huron in the Algoma District, Ontario. The town was named after the nearby Blind River.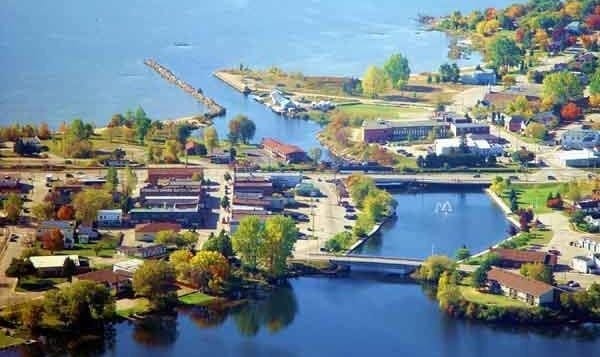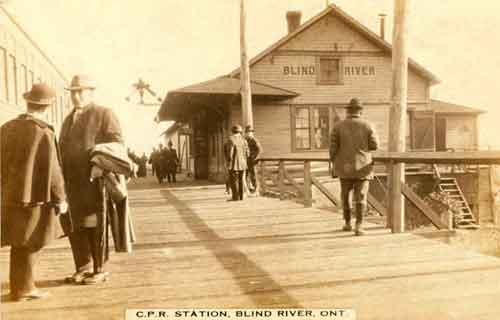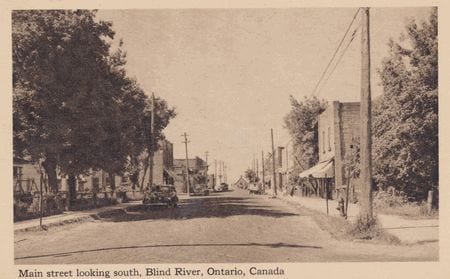 Established in 1906, Blind River is an outdoor recreation hotspot on Lake Huron's North Channel at the mouth of the Blind River and the Mighty Mississauga River.
Blind River has one of the best golf courses in Northern Ontario with the 18 hole championship golf course, the Huron Pines Golf and Country Club.