Sir Byron Edmund Walker was a banker, philanthropist, and patron of the arts. He was the president of the Canadian Bank of Commerce from 1907 to 1924.
Died in 1924 in Toronto, Ontario
Byron Edmund Walker was born on the outskirts of Caledonia in Seneca Township, Haldimand County
After leaving school at the age of 13, Walker entered his uncle's private banking business in Hamilton as a discount clerk. In 1868 he joined the Canadian Bank of Commerce, becoming general manager in 1886 and president in 1907.
He wrote the History of Canadian Banking (1896) along with numerous other pamphlets and articles.
Byron Edmund Walker was a generous patron of the arts, helping to found and nurture many of Canada's cultural and educational institutions, including:
University of Toronto (trustee and governor from 1897 until 1910; chairman of the board from 1910 until 1923; and chancellor from 1923 until 1924),
National Gallery of Canada,
the Champlain Society (founder and first president),
Appleby College,
Art Gallery of Ontario,
Royal Ontario Museum.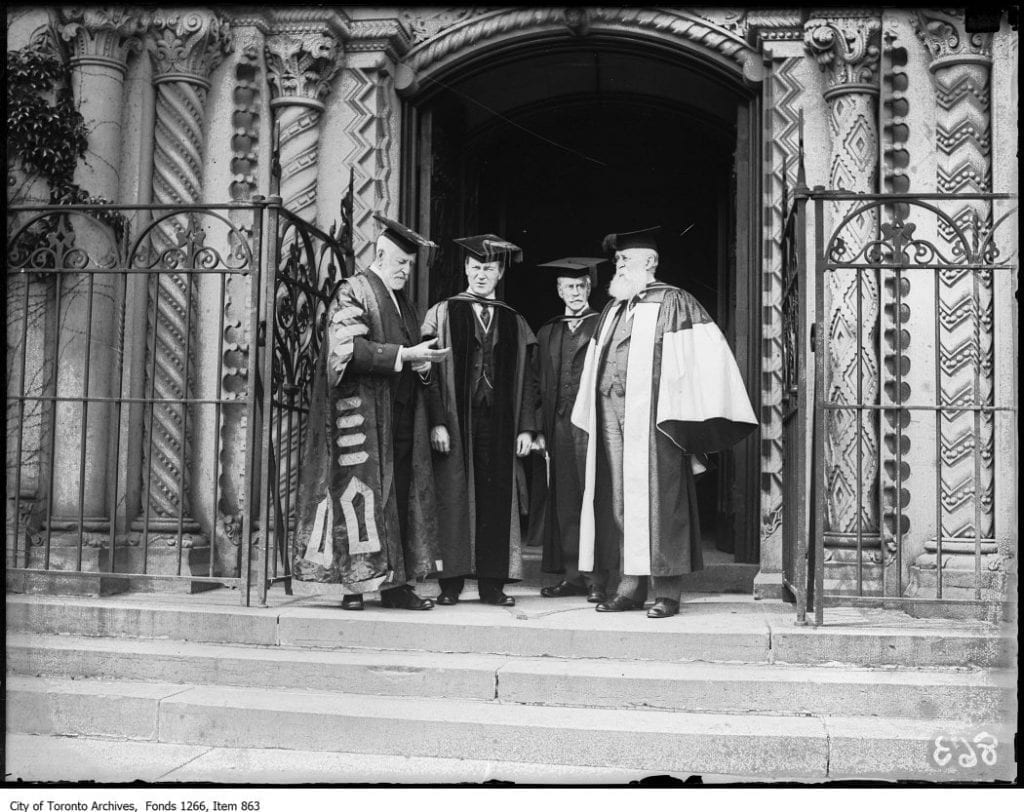 Convocation at the University of Toronto with Edmund Walker (right) on June 8, 1923. Photo from the City of Toronto Archives Globe and Mail fonds, Fonds 1266, Item 863.
In 1910, King George V knighted Walker for his contributions to business and the arts.
An Ontario Historical Plaque was erected by the province to commemorate Sir Byron Edmund Walker's role in Ontario's heritage.
---
Caledonia is a picturesque community situated on the banks of the Canadian Heritage Grand River. Nestled in between Lake Ontario and Lake Erie, Caledonia is the perfect spot for a peaceful vacation or a weekend of rest and relaxation.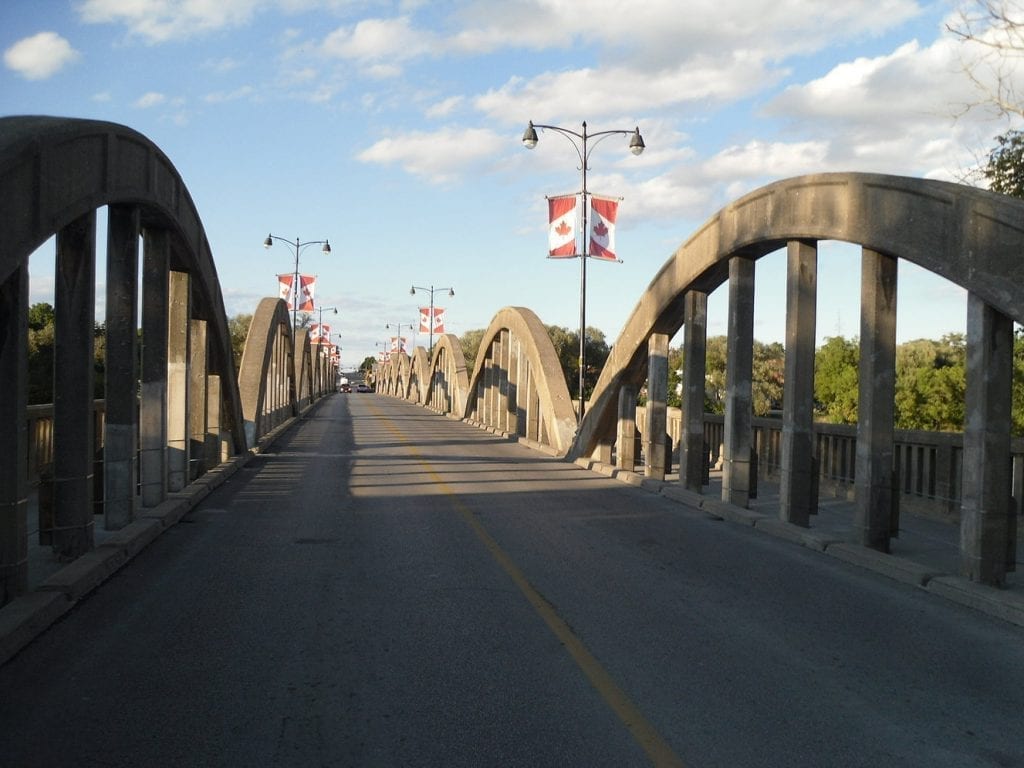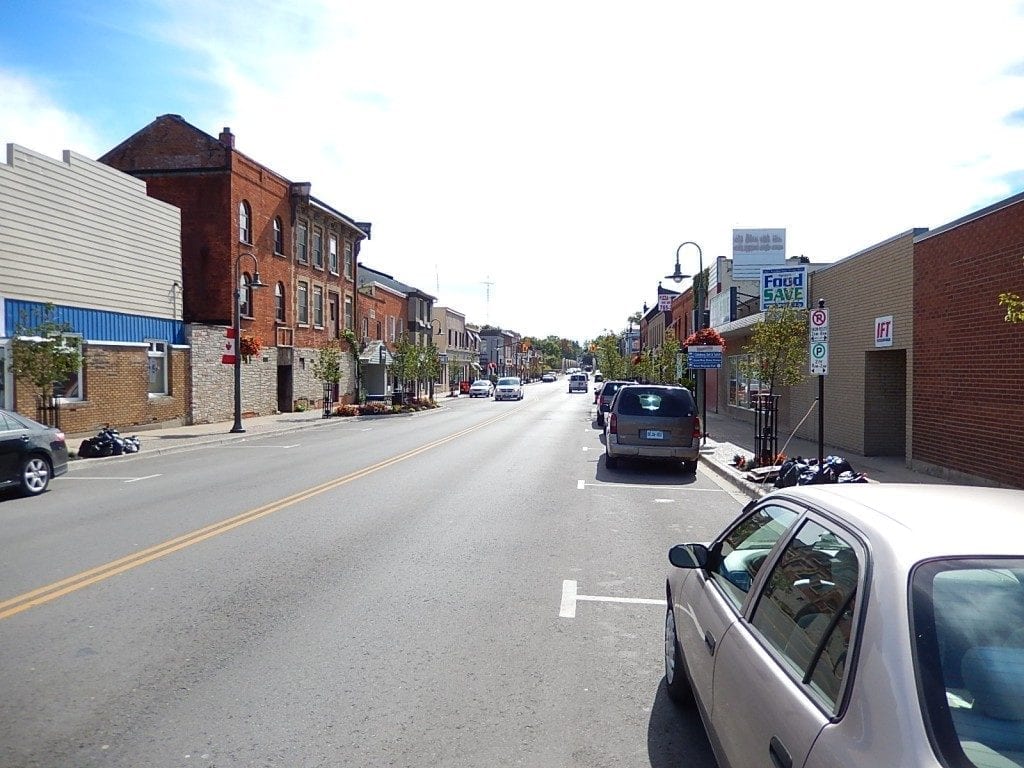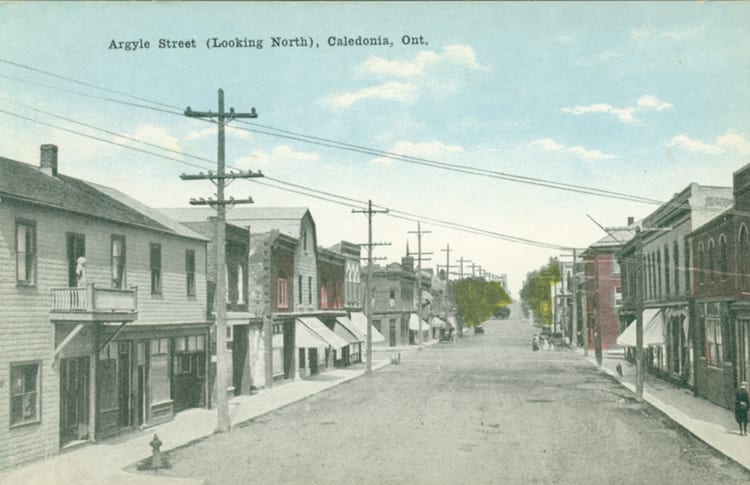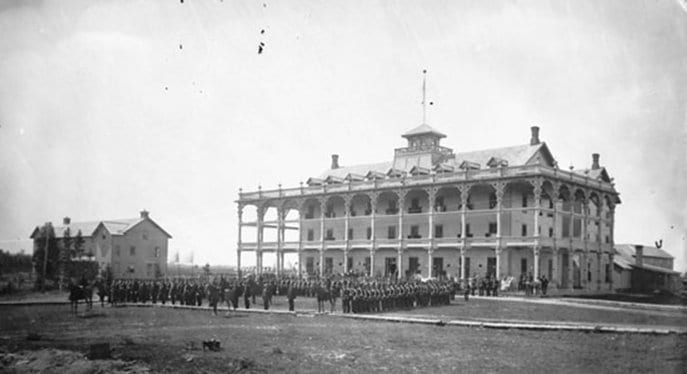 In 1844, Caledonia was incorporated as a village and later as a town.
Caledonia Bridge, Caledonia, Ontario