You can check a few bears on Burk's Falls building walls. What does it mean?
We hope you will not meet a real bear on the street.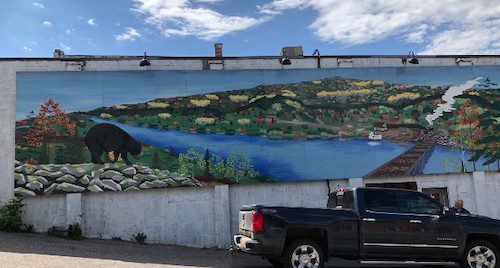 But these points are great for selfies. 
We found two bears (Ryerson Centre Road & Burk Street; 205 Ontario St). 
If you find a third, please share it with us. 
Photos: Vlad Umnov