Robert Gordon "Bobby" Orr is one of the greatest hockey players of all time. Orr used his ice skating speed, scoring, and play-making abilities to revolutionize the position of defenseman.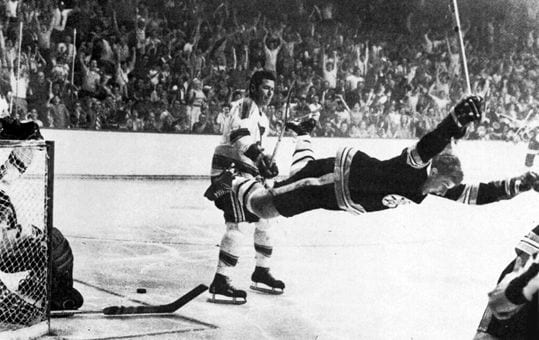 In his first NHL game, against the Detroit Red Wings and Gordie Howe, 18-year-old Bobby Orr impressed the home crowd with his defensive abilities. He blocked shots, made checks and moved opposing players away from the net. He also recorded his first point – an assist.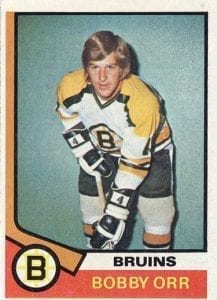 Orr played in the NHL for 12 seasons, starting with 10 with the Boston Bruins followed by two with the Chicago Black Hawks.
The only defenseman to have won the league scoring title with two Art Ross Trophies.
The record for most points and assists in a single season by a defenseman.
The record eight consecutive Norris Trophies as the NHL's best defenseman and three consecutive Hart Trophies as the league's most valuable player.
Inducted into the Hockey Hall of Fame in 1979.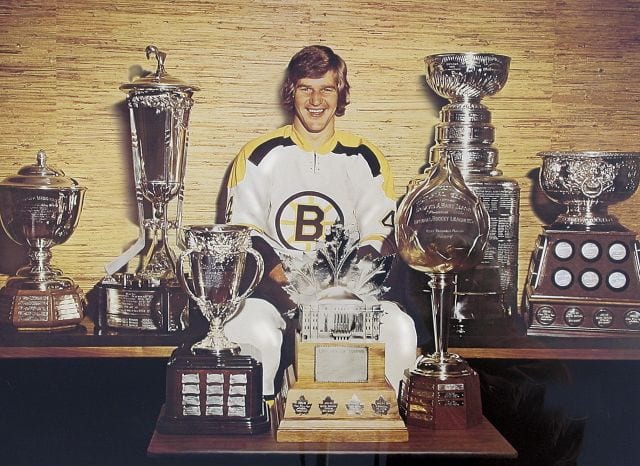 After his hockey career, Orr became a well-known scout for many professional teams. He also spends time talking to and mentoring young skaters.
CBC, 2013. Bobby Orr in Parry Sound; Peter Mansbridge Interview
Parry Sound is a town in Ontario, located on the eastern shore of the sound after which it is named. It is the seat of Parry Sound District, a popular cottage country region for Southern Ontario residents. It also has the world's deepest natural freshwater port.
In 1857, the modern townsite was established near the Ojibwa village of Wasauksing ("shining shore") at the mouth of the Seguin River.