Air Marshal William Avery "Billy" Bishop was the top-scoring Canadian and Imperial ace of World War 1, credited with 72 victories
Died in 1956 in West Palm Beach, Florida
72 victories made Billy the top Canadian ace of the war.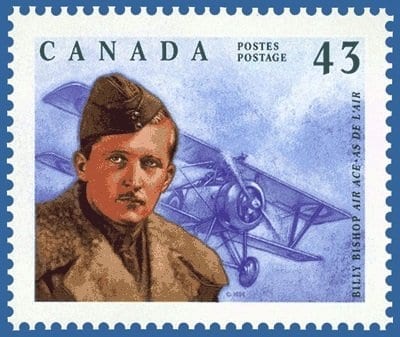 During World War 2, Bishop was instrumental in setting up and promoting the British Commonwealth Air Training Plan.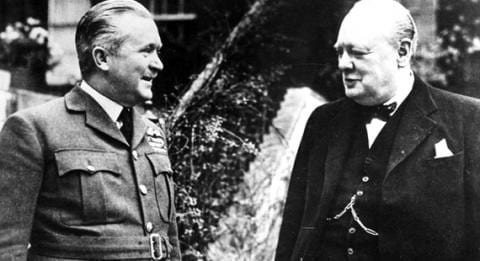 Billy Bishop and British Prime Minister Winston Churchill
Bishop had his first experience with aviation at 15 in the town of Owen Sound. He built an aircraft out of cardboard, wood crates and string, and "flew" off the roof of his three-story house. He was dug, unharmed, out of the wreckage by his sister.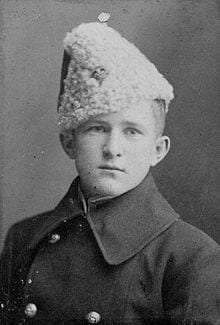 Interview with Diana Bishop, granddaughter of Canadian fighter pilot Billy Bishop
Billy Bishop Toronto City Airport, formerly known as Toronto City Centre Airport and Toronto Island Airport, is operated by the Toronto Port Authority. The airport was purpose-built on a reclaimed property in Lake Ontario and opened as Toronto's first commercial airport in1939.
Read more
Owen Sound, the county seat of Grey County, is a town in Southern Ontario. Owen Sound is located at the mouths of the Pottawatomi and Sydenham Rivers on an inlet of Georgian Bay.
In 1815, William Fitzwilliam Owen surveyed the area and named the inlet after his older brother Admiral Edward Owen. A settlement called Sydenham was established in 1841 by Charles Rankin. The settlement was renamed in 1851 and became an incorporated town in 1857.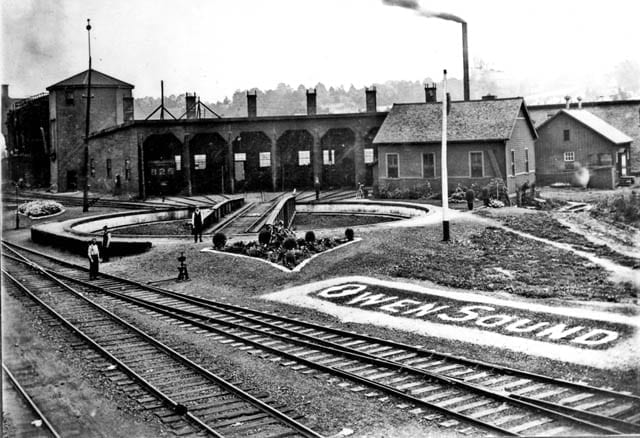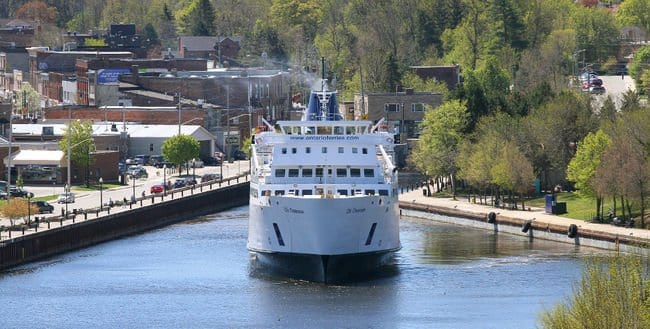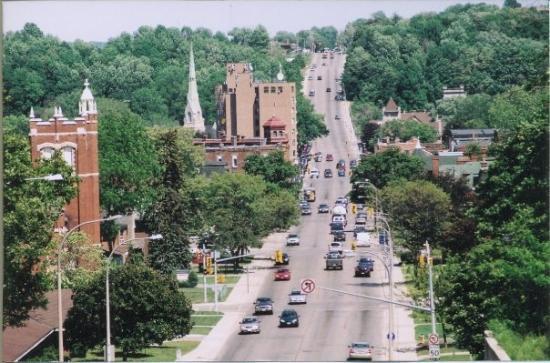 Read more about Owen Sound