Situated with a commanding presence above the lower mill pond, this two-storey red brick Italianate style home was built for 'Beaver Knitting Mill' owner William Algie and his wife Phebe Ward.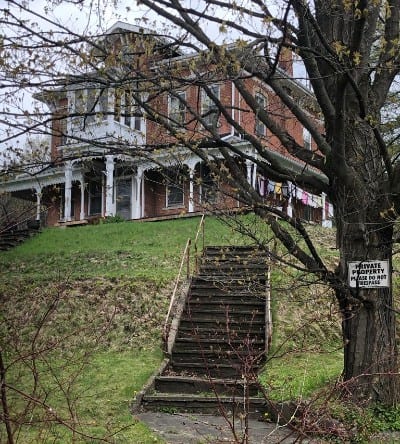 The house is symmetrical with decorative paired brackets around the eaves and a projecting front bay, which extends into an attic dormer through the hip roof over the ornate covered entry.
Village garden parties were frequently held on its expansive lawns.