#1000towns choice
By Kaitlyn Hui
Living in Canada, we are next to some of the best oceans around which happen to have the freshest seafood. While it is low in fats and high in protein, seafood offers plenty of health benefits including a burst in vitamins and omega-3. This will boost the immune system and have you feeling happier and healthier in no time. For example, it not only assists the brain but can also ease joint pain. While it can be expensive, it is definitely worth it to check out the amazing places that rake in some of the best meals that you'll remember for a long time.
#1000towns is here to give you all you need to know about the Top 7 Towns with the best seafood in Canada. We hope that this gives you the motivation to try something new and treat yourself to a scrumptious dinner.
#1
Charlottetown, Prince Edward Island
Largest City in PEI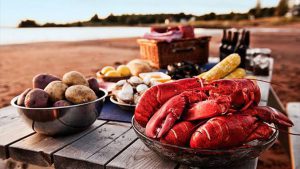 Since its the capital of Prince Edward Island, Charlottetown is bustling with people and has quick and simple access to the Atlantic Ocean and the Gulf of St. Lawrence. That way they are able to fish some of the best seafood in the country. Their Malpeque oysters and fresh lobster are some of their specialties, so you have to try those if you're there. If you're looking for restaurants to dine in, you need to visit the Water Prince Corner Shop and Lobster Pound, the Claddagh Oyster House or any of the other magnificent places to try shellfish. There are some cheaper alternatives as well such as one of the many diners where you can get an ocean view.
#2
Digby, Nova Scotia
Best Digby Scallops in the Country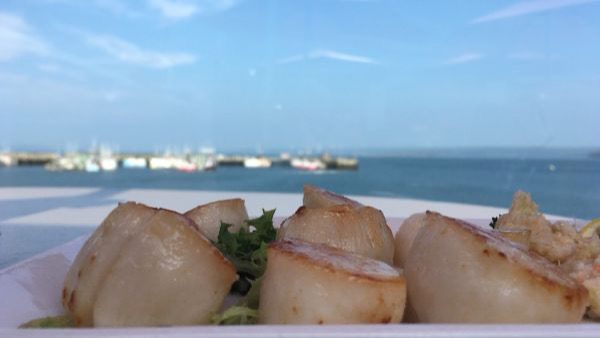 Digby is a small town in the Bay of Fundy that is known for its infamous Digby scallops. In August they have the Scallop Day festival where vendors give you a sample taste of what delicious scallops or oysters they have in store. Since fishing is one of the area's primary industries, the fresh lobster there is sublime due to the cold temperatures of the waters. For restaurant recommendations, you need to go to Wild Caraway, Billy's Seafood or the Shoreline Restaurant to get a taste of the Bay of Fundy.
#3
Shediac, New Brunswick
Lobster Capital of Canada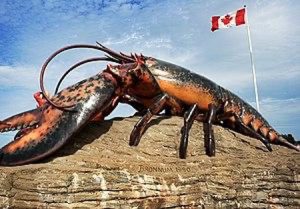 Not only do they have one of the largest lobster statues in the world to commemorate themselves as the Lobster Capital of Canada, but Shediac lives up to its name. You'll find the best tasting, juiciest lobsters around as well as salmon and scallops. There is the Shediac Lobster Festival in July where people show off their best and brightest, so that might be the ideal time to head down over there. Some famous restaurants include the Sandbar restaurant, La Coast Restaurant et Bar and the Gabriele Hotel & Restaurant. So if you're in the mood to crack open some lobster, Shediac is the place to be.
#4
Halifax, Nova Scotia
There is so Much Variety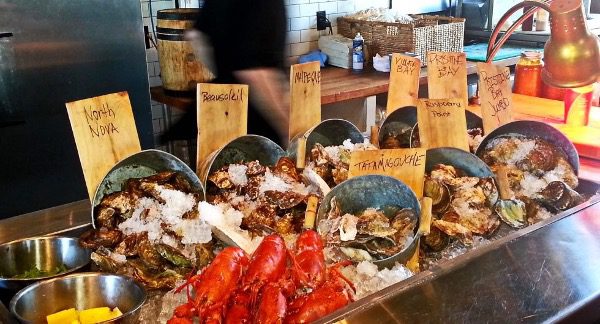 As the capital city of Nova Scotia, Halifax is known for its oysters and fish and chips. There are plenty of great places to dine to get some of the local goodness. Some examples include McKelvie's Delishes Fishes Dishes or The Five Fishermen. Other fun attractions include the Halifax Waterfront which you can walk along with your loved ones as well as the Maritime Museum of the Atlantic which allows you to learn about the rich heritage the city has to offer. Since it is close to so many things and has plenty of invigorating activities, Halifax should definitely be on your to-do list this summer.
#5
Port Alberni, British Columbia
Known for its Annual Salmon Festival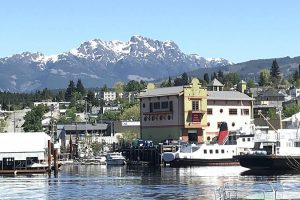 On Vancouver Island, with water on all sides, Port Alberni is the perfect place to host the Salmon Festival as there is coho, sockeye and chinook salmon galore. The Pacific Ocean hosts a plethora of fish annually that taste absolutely delicious. Since this is a smaller town, there is more for everyone and in particular, the Bare Bones Fish and Chips, as well as the Clam Bucket Restaurant, are amazing options. At the markets, for example, the Pikes Fish & Seafood Market, the fish is also really affordable when well kept, so you'll be sure to walk away with multiple meals. Port Alberni is a great place to go if you're in BC since you'll be in for a treat.
#6
Gimli, Manitoba
Best Pickerel in Canada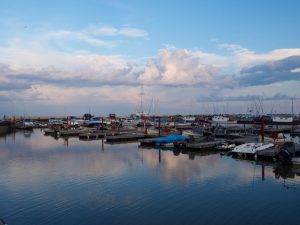 Although it is located in the middle of the country, Gimli is known for its pickerel and other freshwater fish from Lake Winnipeg. That just proves you don't need the ocean in order to have great fisheries. They have the famous Gimli Fish Market where fresh, healthy seafood can be purchased for great prices. Every week their special features change, so you should check out their website for more details. Gimli has proven to have lots of variety even in their restaurants, such as Kris' Fish & Chips and Seagulls Restaurant & Lounge. If you happen to be inland, venture over to this town for something new.
#7
Steveston, British Columbia
Hosts the Steveston Salmon Festival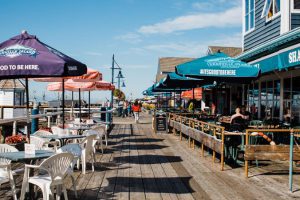 Steveston in BC has more than meets the eye. While it may seem like a traditional fishing town, there is a large assortment of seafood ranging from oysters, scallops, salmon and more at Steveston Spot Prawns and Seafood. In June, they also host the Steveston Salmon Festival which has a horticultural show, salmon bbq event and plenty more exciting things planned out. For some yummy places to try, go over to Steveston Seafood House for the premium experience, Pajo's Fish and Chips right on the dock, or Blue Canoe for a charming atmosphere. Other attractions include the  Britannia Shipyards National Historic Site and the Steveston Museum.