It's a park in the sky, some 95 feet over the Kettle Creek valley.
The Michigan Central Railroad Kettle Creek Bridge has stood at the western edge of the city since 1929. Its peak carried over 40 trains each day.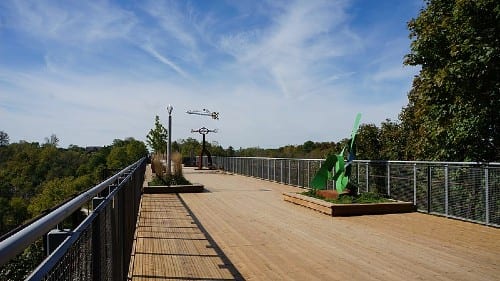 Today, it remains one of the most recognizable and iconic structures in Southwestern Ontario. The bridge was converted into Canada's first elevated park.
Photos: elevatedpark.ca; Jfvoll, CC BY-SA 4.0