This beacon in the sky overlooks Queenston and the whole wine region. Definitely, it is the site to spend time on.
Brock's Monument is a 56-metre column atop Queenston Heights, dedicated to Major General Sir Isaac Brock, one of Canada's heroes of the War of 1812. Sir Isaac Brock was killed at the Battle of Queenston Heights on October 13, 1812, at the defeat of the invading American forces and is therefore considered to be the founding hero of Upper Canada.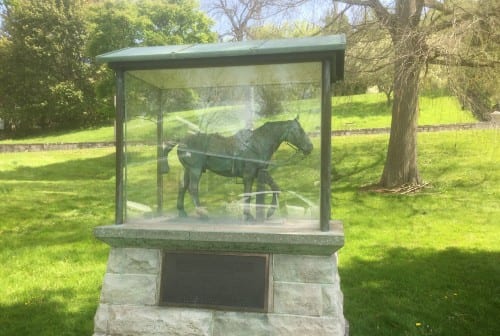 There are Sir Isaac Brock Memorial Cairn and a bronze statue of Brock's horse, Alfred at the site where he apparently was killed in the battle. The place is across the street from the Printing museum and accessed from Clarence Street.