8 plays on 3 stages from May to December 2021
The Shaw Festival was founded in 1962. The original mandate was to stimulate interest in Irish playwright George Bernard Shaw and his period and advance the development of theatre arts in Canada.
Today, with ten or more productions each year performed in three theatres for an audience of more than 250,000, the Shaw Festival has grown to become a major Canadian cultural icon, a gem in this country's rich cultural heritage.
The Shaw Festival is the second largest repertory theatre company in North America.
Royal George (on photo) is one of three theatres. Two others are the Festival Theatre and Jackie Maxwell Studio Theatre (10 Queen's Parade).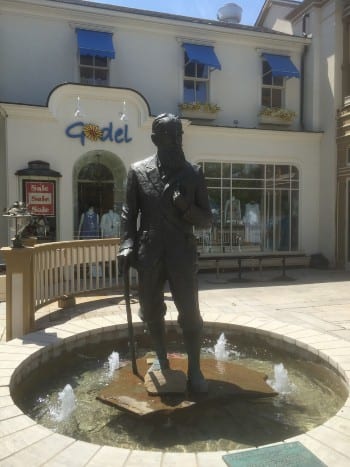 Don't miss the selfie with Bernard Show in front of Show Café, 92 Queen Street.