The locals of Sauble Beach are proud to host the second longest freshwater beach in the world (11km) – after Wasaga Beach ON.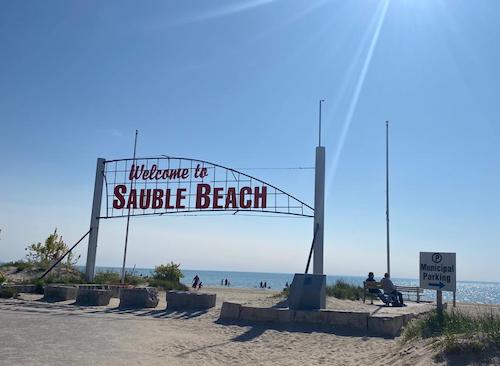 There is plenty of room for all visitors to find a patch of sand to soak up the sun upon. The beach is over seven miles long, extending gently across the waters of Lake Huron.
This is one of the very few beaches in Ontario where cars were, until recently, allowed to drive and park on the sand near the water.
Photos: Vlad Umnov