Don't miss the opportunity to stroll around the amazing Queen's University campus.
One of the most prestigious Canadian universities, Queen's University was established in 1841, in a Royal Charter issued by Queen Victoria.
Its founders modelled the new college on the universities of Edinburgh and Glasgow, and like them, Queen's was given a governing structure built around a Board of Trustees, a Principal, and a Senate. In the university's early years, all its faculty were Scottish-educated.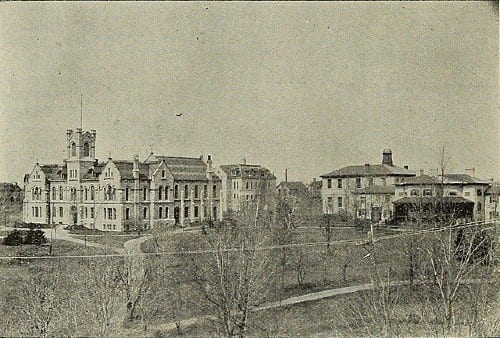 Photo: Queen's University, 1899, Queen's University Journal
Notable alumnae:
Sir Robert Borden, 8th Prime Minister of Canada,
Norihito, Prince Takamado, member of the Imperial House of Japan,
Kathleen Wynne, 25th Premier of Ontario,
Fraser Stoddart and Arthur B. McDonald, Nobel Laureates,
Elon Musk, a founder, CEO or both of PayPal, SpaceX, Tesla, OpenAI, The Boring Company and Neuralink
Photo: Everettjsj2, CC BY-SA 3.0