Fabulous Canadian musician, guitarist, singer, composer, record producer, photographer, and philanthropist Bryan Adams was born in Kingston in 1959.
His parents were English and as his father was a diplomat, Bryan grew up travelling around the world. In 1973, the family returned to Canada and settled in Vancouver.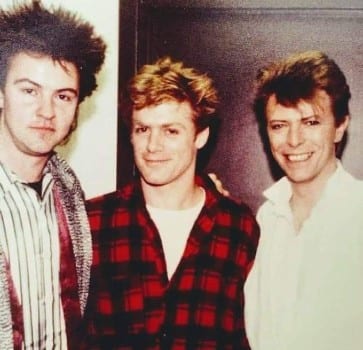 Photo: Paul Young, Bryan Adams and David Bowie in 1984. @TimeinMusic
Adams has sold over 100 million records worldwide. He was the most played artist on Canadian radio in the 2010s.
Adams's awards and nominations include 20 Juno Awards, including a win for Best Song Written Specifically for a Motion Picture or Television in 1992.
Photo: facebook.com/bryanadamsofficial