What Makes Our Beer Special?
Norse Brewery offers all natural craft beer in Parry Sound area.
Norse Ale Red – an Irish red with mild, malty flavor and hints of caramel, wrapped up by slight spice from German hops.
Norse Ale Dark – a merge of traditional dark ales that comes through in the roasted Scottish ale character, balanced with English bitter hops.
Norse Ale Golden – harmonious union of finest Belgian ale ingredients, brewed according to traditional Czech Pilsner techniques.
Norse Maibock – a combination of Canadian, German and English malt varieties, spiced with German and Canadian/UK hops for the floral citrus and black currant undertones and finished by lager yeast variety for the refreshing and crisp experience of the old-style Maibock.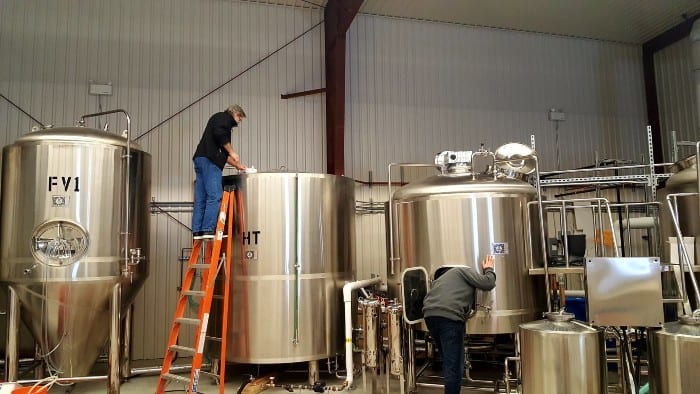 Beer brewed the proper way. Excellent taste. Not over hopped like most microbreweries. Highly recommended.

Schnefsky
A must seen in Nobel Ontario if you are camping or visiting. Its a local family small business we tend to support – they have one of the best tasting beer I've tasted locally and its along Highway 69.

You can taste their beer before you can purchase if you ask. And the owner are so friendly.

Dhee
OPEN SEVEN DAYS A WEEK
Monday – Sunday – 11am – 6pm
Please visit our brewery where you can sample and purchase our products. We are looking forward to seeing you!
We ship across Ontario – mix and match your case of 24 and get it shipped to your door!
CALL: 705 345 0274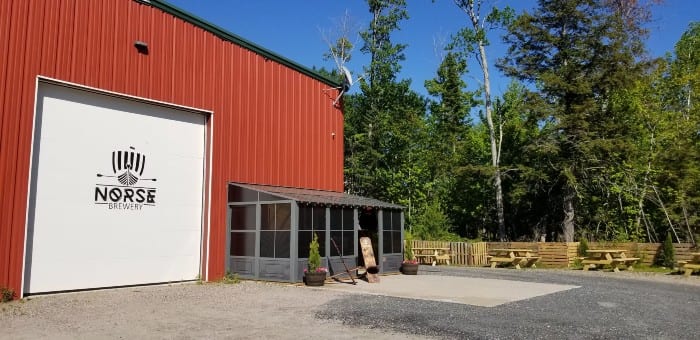 Follow HWY 400 to Woods Road, about 12 mins north of Parry Sound, exit onto Woods Road and take the first right onto Ritchie Drive, about 100 meters down look for a red warehouse with a large NORSE logo on it, pull in, park and walk in!
We're a family run craft brewery, and we've been making all natural beer in Nobel, ON since 2016. We believe in the purity law of beer making, which only calls for the four raw ingredients and careful selection of highest quality malts, hops, yeast and water. In addition to finest Canadian malts, we also source our malted barley, hops and yeast from all over the world, to ensure that our final product remains pure and offers clean flavors.
Using time and effort we stay away from any forms of additives, extracts, brewing aids or pre-processed ingredients while achieving the highest quality standards in the craft beer making industry.
Our passion stems from the ability to combine the science and art of the beer making process to offer natural beers with balanced flavors.
The artwork on our cans is inspired by some of the ornaments found on Viking artifacts, including ceremonial drinking cups. While the Longship on the logo, has a dragon head that was first hand sketched by Norse Brewery team back in 2014. Thanks to the talented and professional visual designer, Aleks James from Newcastle, England, the design came to completion in 2016.