Join geologist Chris Fouts & Lakeside Gems on a Geologist-led Mineral Collecting Field Trip right here in the heart of the Mineral Capital of Canada – the Bancroft area.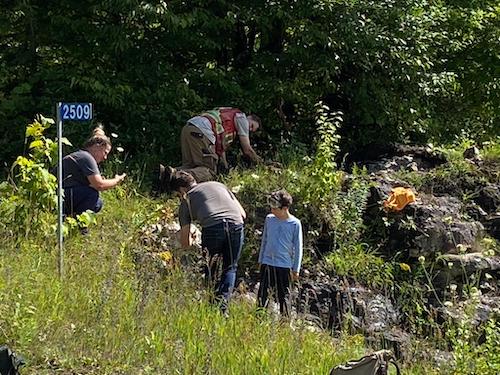 Chris is the author of the book on Mineral Collecting in Bancroft. He has always had a great interest in rocks and minerals, checking out cobbles and stones from a young age.
For the tour, you bring your own vehicle and travel convoy style following the geologist. Check dates and details on the website.
Photos: Vlad Umnov, https://lakesidegems.com/