Jumbo the Elephant is a larger-than-life historical figure of the St. Thomas community. Jumbo was immensely popular in P. T. Barnum's circus, bringing some of the largest crowds the show had ever seen.
Originally spending time in London since being captured in Africa, Jumbo was eventually shipped off to Canada in 1882. Jumbo was unfortunately killed in this new land when he was struck by a train in St. Thomas.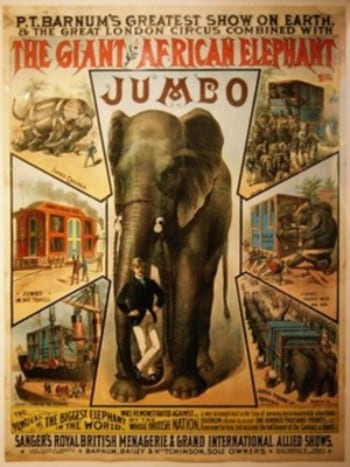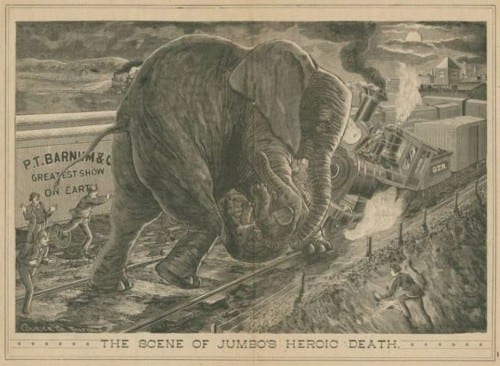 The story of the Elephant's heroism during the tragedy was circulated widely by Barnum and the whole western world mourned the great Elephant.
Photos: railwaycitytourism.com