James Gladstone (or Akay-na-muka, meaning "Many guns") was the first Status Indian appointed to the Canadian Senate.
Gladstone was a Cree by birth but was adopted by the Blood Reserve, Alberta, on which he was born. Gladstone and his two sons built up a prosperous ranch farm. Early in the 1920s, he introduced the first tractor to the Blood Indian reserve and encouraged his fellow Indians to accept modern farming methods.
In 1949, Gladstone was elected president of the Indian Association of Alberta. He was appointed to the Senate in 1958, two years before Status Indians won the right to vote in Canada.
In 1971, he died in Fernie.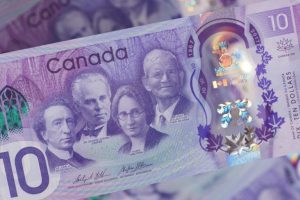 In April 2017, the Bank of Canada unveiled a commemorative $10 banknote in honour of Canada's 150th birthday, featuring Gladstone's portrait.