Walter Gretzky was best known as the father of Canadian hockey icon Wayne Gretzky.
The family lived in Brantford, where Gretzky worked as a cable repairman for Bell. They moved into a house on Varadi Avenue seven months after the birth of their son, Wayne, chosen partly because the yard was flat enough to be able to make an ice rink every winter. Wayne's career began in this backyard.
Visit Wayne Gretzky Childhood Home – 42 Varadi Ave, Brantford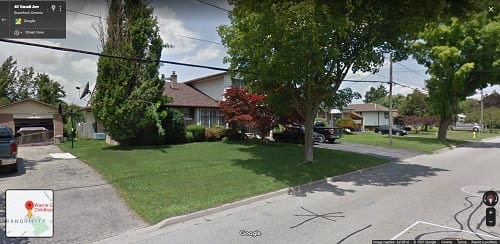 Photo: Google Street View
Walter was awarded the "Brantford Citizen of the Year award" in 1996. He was also an inductee to the Brantford Walk of Fame.
Gretzky's funeral was held at St. Mark's Anglican Church in Brantford in March 2021. He was buried at Farringdon Burial Ground in Brantford.
Photo: www.nhl.com