Robert William Boyle was a physicist and one of the most important early pioneers in the development of sonar. 
Boyle was born in 1883 at Carbonear in the Dominion of Newfoundland. His father, Dr. A. D. Boyle, operated his surgery from a room on the second floor of Keneally House. It is the only house of this style in the area and is one of the oldest houses still standing in Carbonear. Don't miss it.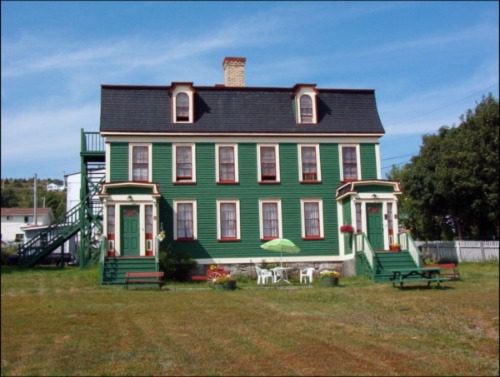 Boyle left Newfoundland for Montreal, Quebec, where he trained at McGill University under Nobel Prize winner Sir Ernest Rutherford in the then-fledgling field of radioactivity.
In collaboration with Lord Rutherford, Boyle worked on developing ultrasound methods for submarine detection.
Read more about Robert William Boyle | People of Small Towns