The Back to the Future superstar Michael Fox grew up in Burnaby in the 1970s.
Michael Andrew Fox was born in Edmonton, Alberta, in 1961. His family lived in various cities and towns across Canada. In the early 1970s, Fox attended Burnaby Central Secondary School.
At age 15, Fox starred in the CBC series Leo and Me. In 1979, at age 18, he moved to Los Angeles.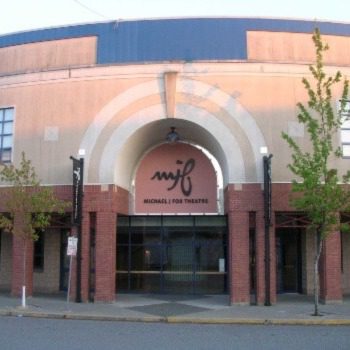 The Michael J. Fox Theatre at Burnaby South Secondary School.
The Michael J. Fox Theatre opened in 1993 as part of Burnaby South Secondary School. In 1995, the theatre was officially named after Michael J. Fox in recognition of his achievements in the arts and commitment to the community. The theatre hosts a steady schedule of multicultural performances, dance, theatre, music and other community events.
Burnaby is the host city for Michael's annual charity golf tournament.
Photo: Psychodaddy, CC BY-SA 3.0