Charles Leslie McFarlane was a journalist, novelist, screenwriter, and filmmaker. He is mostly famous for the very successful Hardy Boys mystery series for children and teens, using the pseudonym Franklin W. Dixon.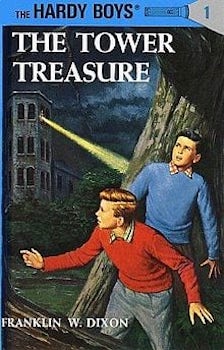 McFarlane was born in 1902 in Carleton Place. He had contract work with the Stratemeyer Syndicate on the early volumes of the Hardy Boys series. He wrote 33 manuscripts for the Syndicate in this series and others. He earned $85 per book during the Great Depression.
McFarlane wrote and directed documentaries and short dramas for the National Film Board of Canada (NFB), including Here's Hockey, a 1953 documentary about ice hockey featuring Montreal Canadiens star Jean Beliveau.
Read more about Charles Leslie McFarlane | People of Small Towns