General Sir William Dillon Otter became the first Canadian-born Chief of the General Staff, the head of the Canadian Militia.
He was born in 1843 in The Corners, Canada West (now Clinton, Ontario).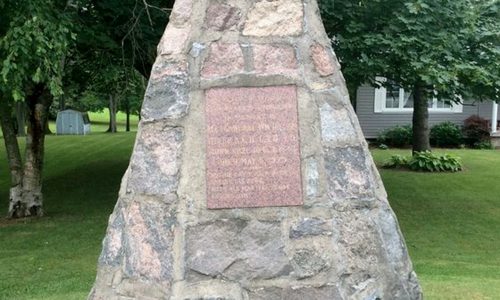 Memorial Cairn dedicated to Sir William Dillon Otter on Hwy 4 south of Clinton, the site of the general's birthplace
In 1890, Otter founded the Royal Canadian Military Institute as a body for "the promotion and fostering of military art, science and literature in Canada." In 1908 he became the first Canadian-born officer to command this country's military.
Read more about William Dillon Otter | People of Small Towns