Jean Margaret Laurence (born as Jean Margaret Wemys) was one of Canada's most beloved writers. She is best known for her Manawaka novels — The Stone Angel (1964), A Jest of God (1966), The Fire-dwellers (1969) and The Diviners (1974).
She was born and raised in Neepawa.
Her years in Africa during the 1950s inspired her first novel, This Side Jordan, which was met with critical acclaim.
Neepawa provided the setting for five later novels set in the fictional prairie town of Manawaka.
Laurence received two Governor-General's awards for fiction and became a Companion of the Order of Canada in 1971.
Margaret Laurence House
Don't miss Margaret Laurence's childhood home.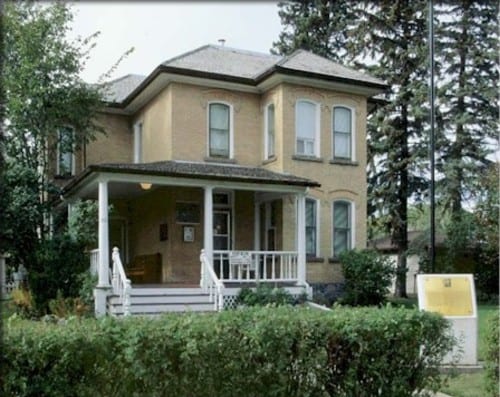 Laurence lived here in her grandfather's house, which was built in 1894, from l935 to l944. This historic house allows you to stroll through with an audio tour and learn not just about Laurence's childhood, but what it was like growing up in the '30s.
Photo: gov.mb.ca