Alex Faulkner was the first person from Newfoundland to play in the National Hockey League.
Alex first learned to play hockey with his brothers on the Exploits River in Bishop's Falls. His brother George was the first Newfoundlander to play professional hockey.
Alex's provincial hockey career started with the Grand Falls junior club and continued with the Grand Falls Andcos where he won three Herder Memorial Trophies.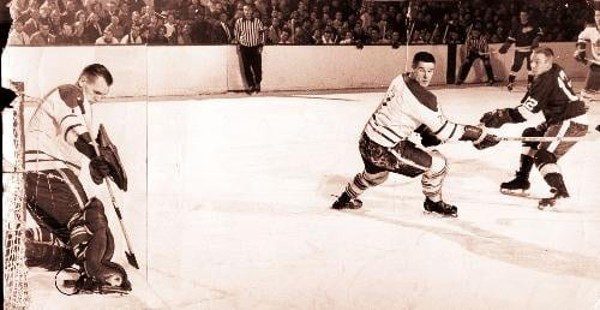 After was invited to a Toronto Maple Leafs practice, he was offered a contract with the Leafs farm team. He was then claimed by Detroit Red Wings in 1962 and played his first full season with the club.
Alex Faulker was inducted into the Newfoundland and Labrador Sports Hall of Fame in 1984.