National Historic Site of Canada
Begun in 1889 and finished in 1891, this building was erected to house postal and customs services. It was designed by Thomas Fuller, the architect of the Parliament Buildings.
The building was part of a national programme to provide federal offices in well-designed and prominently located structures.
Photo: Brent Eades, Wikimedia Commons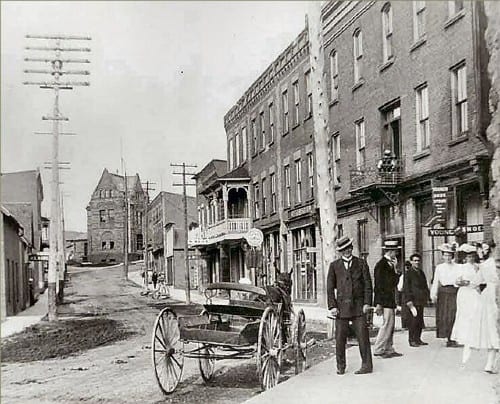 Postcard: The lower end of Mill Street, Almonte, Ontario. Circa 1890. You can see Post Office at the end of the street.