Amaguk Hotel, situated in the centre of the neighbourhood, is tucked away along the beach of Hopedale Harbour.
The expansive 22-room hotel offers a variety of cozy and exquisitely furnished suites, efficiency, and standard rooms, all of which come equipped with colour/satellite TV, phones, and wireless internet access.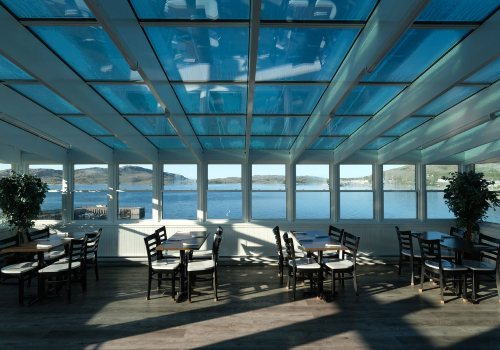 Enjoy the breathtaking view of northern Labrador from the freshly constructed sunroom and updated dining space!
Photos: https://djgrouplabrador.com/amaguk-hotel/, 210104