Antique Mall and Vintage Market
What started off as a small business back in 1997, located in Calgary has led to this huge marketplace in Airdrie. The market is family-owned and operated, and features 15,000 square feet of space that is rented to local dealers and entrepreneurs. With over 50 vendors, there is a huge variety of antique and vintage goods to interest everyone from the savvy collector to the first-time visitor who has never set foot in an antique/vintage store.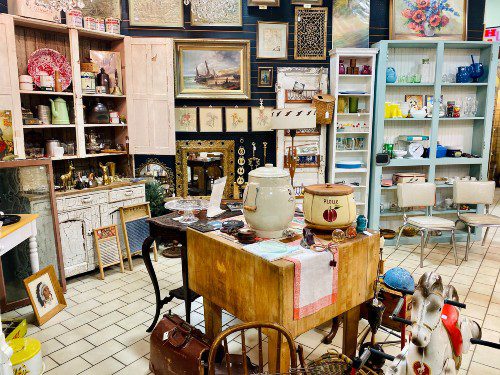 This place is definitely recommended if you have a few hours to spare. With all the vendors and unique products, you will want to go slow in order to take a look at everything. A great and unique place to visit, and a great place to get something unique or to go for a walk back in time.
Photos: https://www.facebook.com/whereonearthantiques/