National Historic Site
The museum is located in a building that stands as the oldest remaining rural House of Industry in Canada. It was built in 1877 as a "Poor House" or place of refuge for the poor, homeless, and needy people in Wellington County.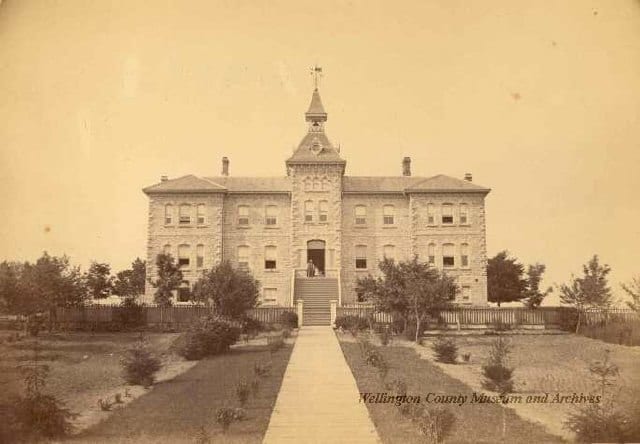 Photo: Wellington County House of Industry and Refuge ca. 1890
It operated as a Poor House and Industrial Farm until 1947 when it became a County Home for the Aged.
In 1974 it was transformed into the Wellington County Museum and Archives.
Photo: User:Saforrest, Wikimedia Commons