Canadian novelist and essayist Katherine Govier has been made a member of the Order of Canada, one of Canada's highest honours, "for contributing to Canada's literary scene as an acclaimed author, and for supporting refugee and immigrant women." She is a founder of The Shoe Project.
Katherine divides her time between Toronto and Canmore.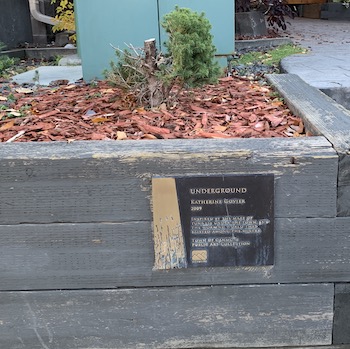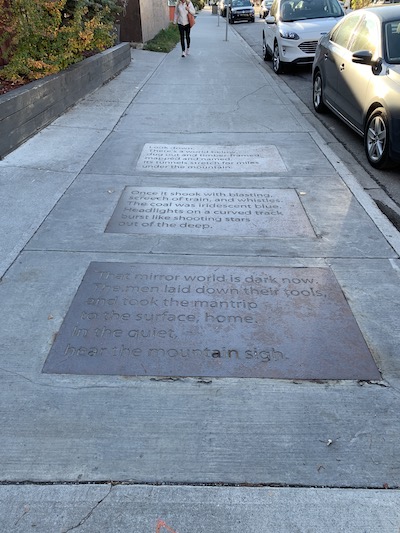 Underground, Katherine Govier's poem is dedicated to Canmore's mining history. When you walk down 10th Street, don't miss the metal plates you walk on. Katherine asks you to look down instead of up to consider what is under the ground – coal, water, tunnels, tracks.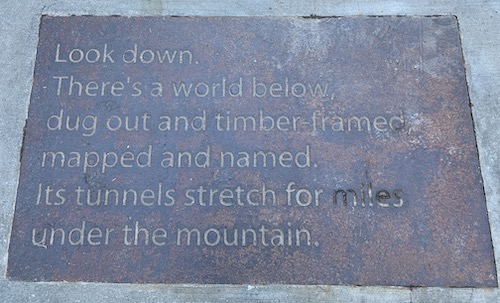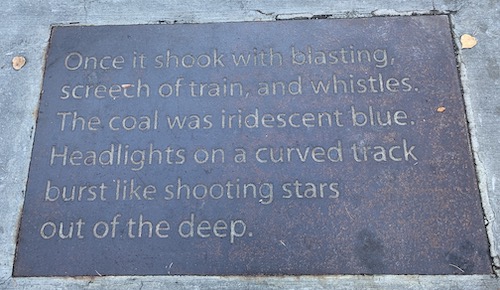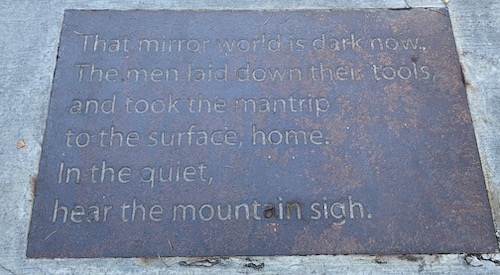 The piece reminds everyone, whether they are new to Canmore or have a long history here, of what has gone on before, what is under the surface, and what is invisible.
Photos: Vlad Umnov