Designated as a Natural Historic Site of Canada, the Trent-Severn Waterway is composed of interconnected rivers, lakes, locks, and canals that twist through Kawartha Lakes.
There are 5 major locks that the waterway passes through over a span of 386 km.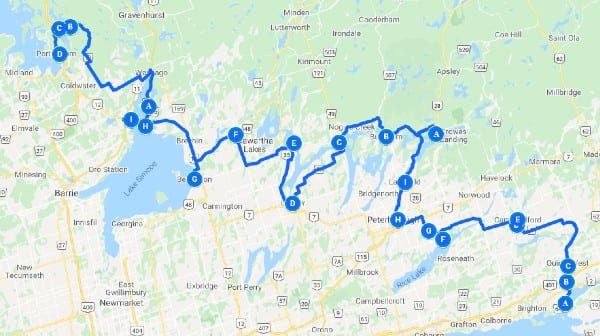 The Bobcaygeon lock was the first to be constructed on the waterway.
The Lindsay lock links the many communities of Kawartha Lakes.
The jewel of the Kawarthas is home to the Fenelon Falls lock.
The Rosedale lock offers a calmer area of the waterway for paddling and kayaking.
And finally, the Kirkfield lock awes onlookers with its size.
Photo: Robert Taylor from Stirling ON, CC BY 2.0