Recommended by Daria Lysohub
You can reach this view by driving to the end of the park and walking about 6 km along a very green trail with a slight elevation that is suitable for people of all ages. (Note: brace yourself, the majority of recommended places on this page might have the word "trail"). Prepare to recharge with nature as you take your family on an adventure through the magical Pacific Northwest rainforest.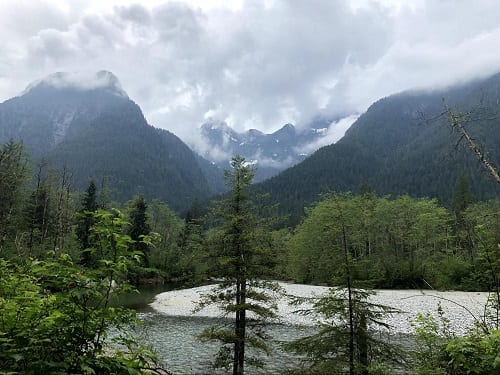 Closer to the waterfall, you can enter an open space where you can see the often snow-covered or foggy peaks of the neighbouring mountains, providing a wonderful backdrop for photographs and contemplation.
Photo: Daria Lysohub