The Laity Pumpkin Patch has October attractions that the whole family can enjoy together!
The Laity Pumpkin Patch has been a family-run agri-tourism business for over 30 years. During the pumpkin season in October, visitors come to the patch to find the "perfect pumpkin" to bring home.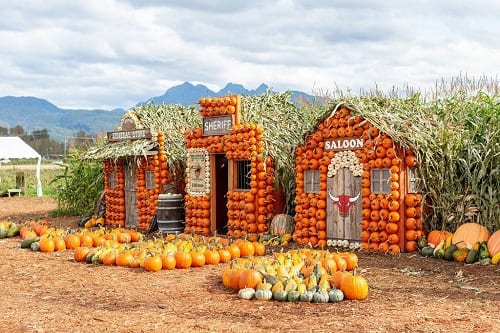 In addition to picking a pumpkin, the place offers many other attractions such as picture-taking at the "Pumpkin Town", the 2-acres corn maze, meeting with farm animals at the barn, the Farmer obstacle challenge games etc, which will keep your family entertained for hours.
Photo: https://www.facebook.com/LaityPumpkinPatch
(North) 21145 128th Avenue, Maple Ridge, BC V4R 2R9
(South) 12725 Laity Street, Maple Ridge, BC V4R 2P2