In 1898, hockey players in the town of Beamsville were the first to make use of a hockey net.
William D. Fairbrother, the inventor of the hockey net, lived in Beamsville. During the 1880s, he played for Beamsville, Ontario's Men's Hockey team.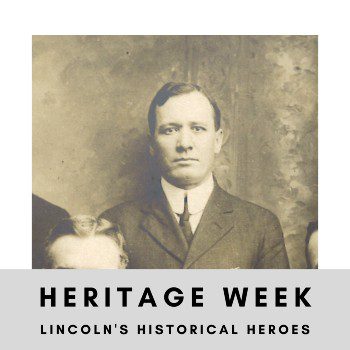 Based on the Lincoln Museum Facebook, Prior to his invention, each team would set up poles in the goal area of the rink. An official would have watched to make sure that the puck went between the poles, often resulting in fights when the officials honesty was called into question.
Tired of the fighting, Fairbrother, who played as a goaltender,  combined metal frames made by William Vosburgh, a blacksmith, and strung up a fisherman's (Aaron Grubb) net between two posts, taking the question out of the accuracy of the goal. This idea was soon adopted by the Association and has been a part of hockey history since. His moment of invention changed the course of the sport.
William Fairbrother became the Beamsville Clerk from 1914-1931 and Treasurer from 1922-1931 whereupon he resigned from both positions to become the County Registrar until his retirement in 1949.
Photos: Santeri Viinamäki, CC BY 4.0; facebook.com/LincolnMuseumON; Google Street View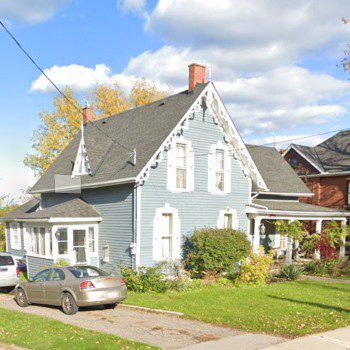 The Beam-Barnes House at 5053 King Street, Beamsville originally was built between 1852 and 1855. It was sold to a carriage marker James D. Bennett in 1870 and then resold to his son-in-law the goaltender William Fairbrother in 1895.