The design and layout of Tom Thomson Park were inspired by the work of Tom Thomson, one of the most influential artists. Thomson spent many days in the village of South River.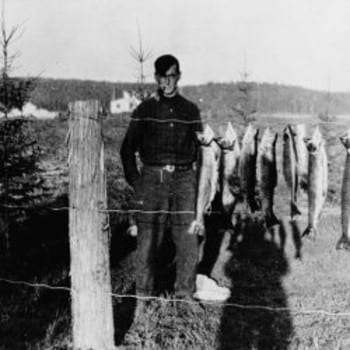 Photo: Tom Thomson, Canoe Lake in Algonquin Park, Ont., in 1914; National Archives of Canada/Blair Laing
The park boasts beautiful gardens, a walking path, a staging area, a boat launch and an 18 hole disc golf course. The park is located at the north end of Tom Thomson Lane.
Tom Thomson is a great place to take photos.