Pick up a new and unique hobby by dropping by The Papertrail, a New Dundee supplier of handmade paper-making material and equipment.
The store provides materials for papermaking, paper marbling, bookbinding, and starter paper-making kits for beginners. Papertrail's products include but are not limited to plant fibre, pulp, colourants, moulds, and drying systems. Among their services are wet pulp preparation, studio rental, and custom paper and envelopes.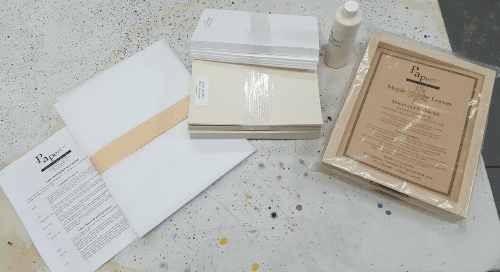 If you're new to the skill or looking for a one-day experience while you drop by New Dundee, their papermaking courses and workshops are sure to be a great time!
Photos: http://www.papertrail.ca/