The Old Tin Shed is a primitive and cottage country decor shop.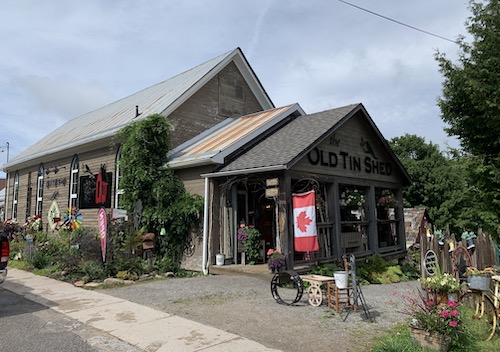 We are in the business of making your home cozy with a variety of candles in delicious scents, handmade soaps, honey, preserves, locally made products, pillows, throws, and so much more. You can also find kitchenware, carpets, lighting, and linens to brighten your day. There is also a large clothing section with a variety of styles. For the home artists and craftsmen, we have Fusion Mineral Paint and, of course, our huge selection of iron hardware such as hooks, handles, brackets and hinges.
Don't forget to check out the antique barn at the back of the property for antiques and unique finds.
Photos: Vlad Umnov