The Mennonite Story, established in 1979, is an interpretive educational centre that teaches guests about the history of local and global Mennonite communities.
St. Jacobs and the area is home to the largest population of Mennonites in Canada, and their now unique way of life is impossible to miss. Horse-drawn buggies are commonplace on the village streets, and hand and horse-powered equipment can be seen cultivating the farmland.
To quench the curiosity of visitors to the area and to inform them respectfully about the Mennonite culture, traditions, and faith, the Mennonite Story was opened in 1979. They offer museum tours, bus tours, walking and driving countryside tours, and educational presentations for visitors of all ages. The Mennonite Story provides an engaging and thoughtful way to observe and learn about a way of living that has been preserved for centuries despite the ever-changing world.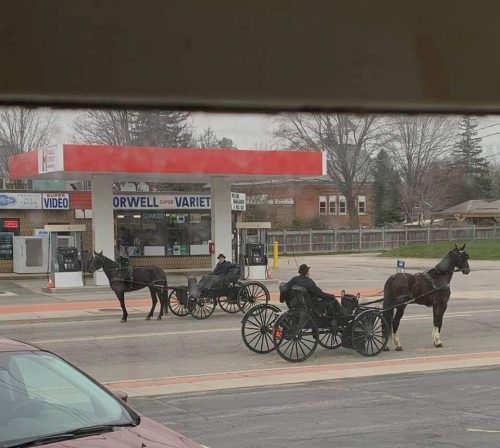 Photos: facebook.com/MennoniteStory